Menu
Products

Culinary

Wholefoods

Superfoods

Botanicals

Oils & Tinctures

Organic

Other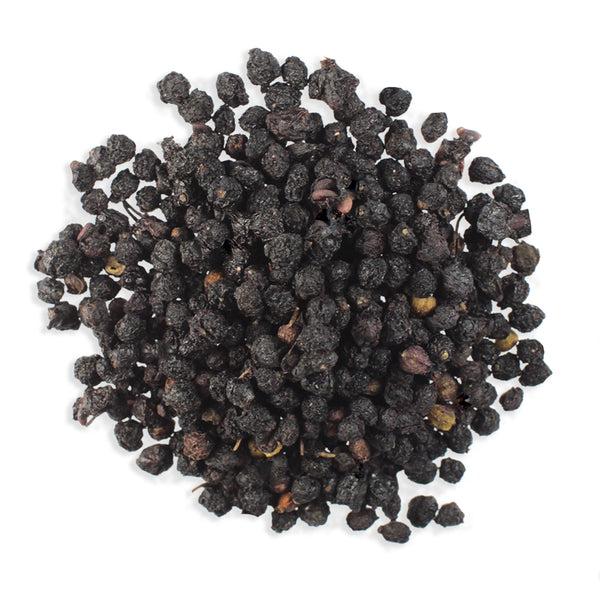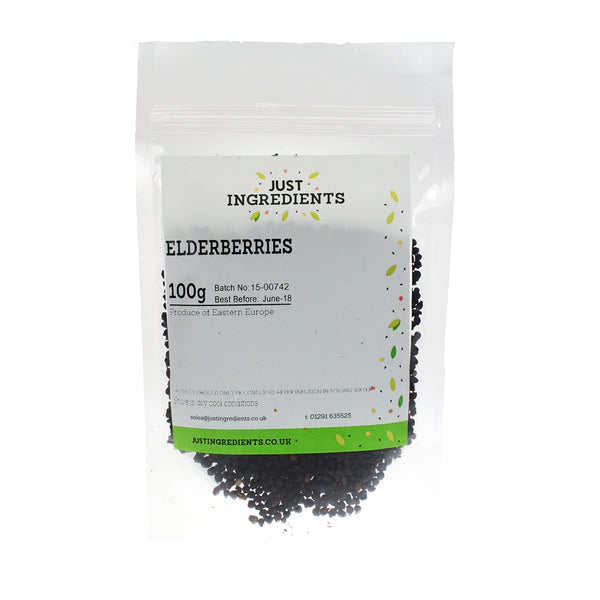 Elderberries
Product Code: 09ELB
Info
Ingredients & Allergens
Elderberries
DESCRIPTION
Product: Elderberries
Latin Name: Sambucus nigra
Plant Family: Adoxaceae
Other Names: Black Elder, Common Elder, Pipe Tree, Bore Tree, Bour Tree, Lady Ellhorn, Whistle Tree, Old Lady, Hylder, Hylantree, Eldrum, Ellhorn, Hollunder, Sabuco, Sabugo and Sureau.
Description: Dried Elderberries have a perfect earthy and tart balance that isn't too sweet which makes them an excellent blending berry with sweeter fruits (like apples or strawberries).
SUGGESTED USE
Use Elderberries to make cordials, jams and jellies or simply substitute elderberries for currants when baking! Do not consume raw; elderberries should be cooked at a minimum of 80°c for at least 10 minutes before use. Consumption is not recommended during pregnancy and by children under 18 years of age.
DISCLAIMER
You should always read the label before consuming or using the product and never rely solely on the information presented here.