Menu
Products

Culinary

Wholefoods

Superfoods

Botanicals

Oils & Tinctures

Organic

Other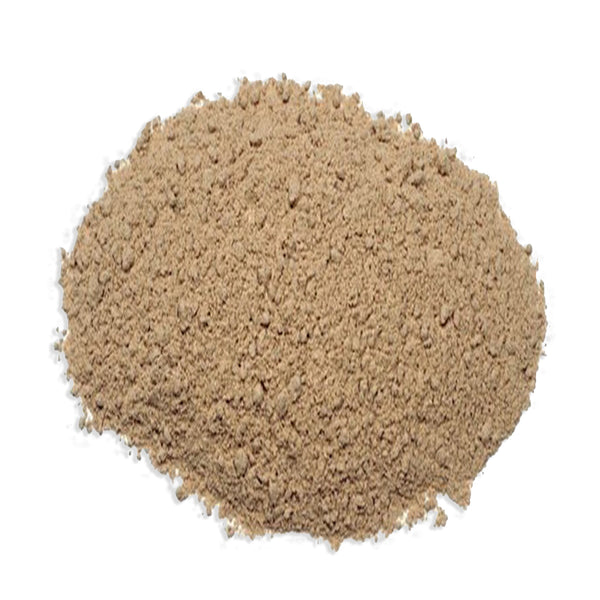 Elecampane Powder
Product Code: 24EL
Info
Ingredients & Allergens
Elecampane Root
DESCRIPTION
Product: Elecampane Powder
Latin Name: Inula helenium
Plant Family: Asteraceae
Other Names: Inula, Wild Sunflower, Horseheal, Yellow Starwort, Scabwort, Velvet Dock, Elfdock, Elfwort, Enule Campagne, Enula Campana, Echter Alant, Grande Aunée, Helenio, Inule Aunée and Inule Hélénie.
Description: It's safe to say the taste of the Elecampane Powder is strong; it imparts a bitter, spicy and warming flavour all at once! (Some say Elecampane has a scent similar to ripe bananas or violets…)
SUGGESTED USE
Stir Elecampane Powder into healthy herbal tea blends and enjoy!
DISCLAIMER
You should always read the label before consuming or using the product and never rely solely on the information presented here.