Menu
Products

Culinary

Wholefoods

Superfoods

Botanicals

Oils & Tinctures

Organic

Other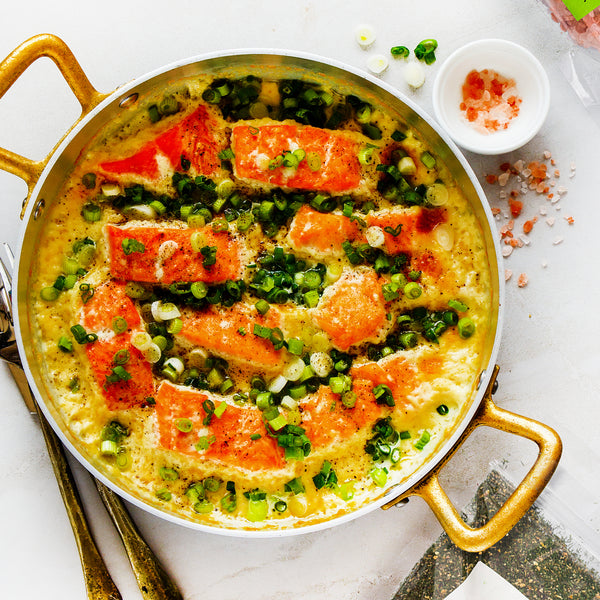 Fish Seasoning
Product Code: 15FI
Info
Ingredients & Allergens
Sea Salt, Onion, Garlic, Black Pepper, Lemon Peel, Parsley, Dill Weed, Demerara Sugar, Citric Acid, Celery
Allergy Advice: Contains celery.
DESCRIPTION
Product: Fish Seasoning
Description: Our delectable fish seasoning is a flavoursome combo of salt, garlic, onion, black pepper, ground lemon peel, parsley, dill, celery, demerara sugar, and a little citric acid that's guaranteed to bring out the flavour of fish dishes!
SUGGESTED USE
Although our Fish Seasoning was designed to enhance the flavour of salmon, monkfish, fishcakes, and fish pies it can be used for just about anything and everything! Whip up homemade parsley sauce with a twist, sprinkle into breadcrumb coatings and mix into risottos and burgers. Two heaped teaspoons of our fantastic Fish Seasoning should be enough for 4 people.
DISCLAIMER
You should always read the label before consuming or using the product and never rely solely on the information presented here.