Menu
Products

Culinary

Wholefoods

Superfoods

Botanicals

Oils & Tinctures

Organic

Other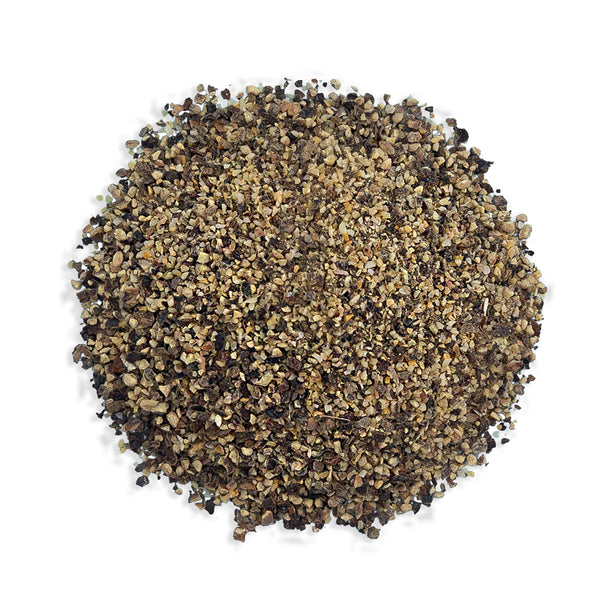 Garlic Pepper
Product Code: 11GARP
Info
Ingredients & Allergens
Black Pepper cracked 18#, Garlic Granules
DESCRIPTION
Product: Garlic Pepper
Description: Two ingredients almost all recipes call for? Garlic and Pepper. So why not combine the two?! Our robust Garlic Pepper is a popular mix of coarsely ground dried garlic granules and high-quality black peppercorns. An essential ingredient for any foodie's kitchen cupboards!
SUGGESTED USE
Simply replace everyday pepper with Garlic Pepper and use as a tasty condiment with a twist. Add maximum flavour to meat rubs and marinades or pep up chicken fillets by drizzling with lemon juice and honey followed by a sprinkle of garlic pepper before grilling. Mix this blend into breadcrumb coatings, sprinkle over steak, pizza, pasta, and salads… The opportunities are endless!
DISCLAIMER
You should always read the label before consuming or using the product and never rely solely on the information presented here.