Menu
Products

Culinary

Wholefoods

Superfoods

Botanicals

Oils & Tinctures

Organic

Other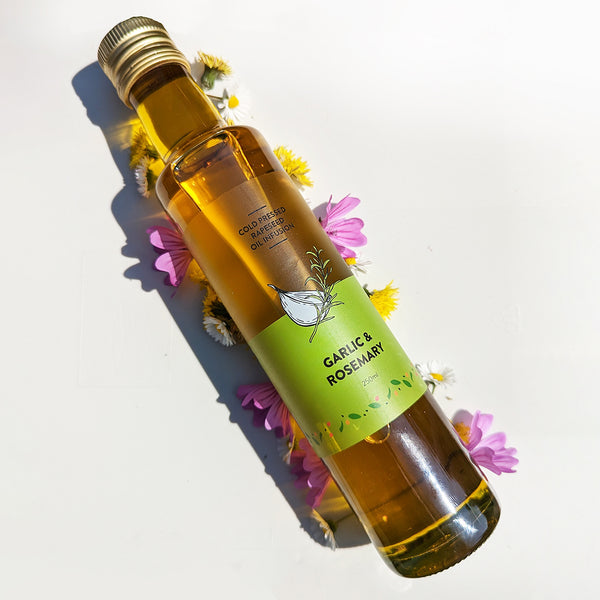 Garlic & Rosemary Oil Infusion
Product Code: 06YVGRIO
Product
Garlic & Rosemary Oil Infusion
---
Info
Ingredients & Allergens
Extra Virgin Cold Pressed Rapeseed Oil, Rosemary Oil, Garlic Oil
DESCRIPTION
Product: Garlic & Rosemary Infusion
Description: You've just discovered a delicately blended cold pressed rapeseed oil that's infused with mouth-watering garlic and rosemary. This fragrant and flavoursome oil is a kitchen essential when it comes to drizzling, baking, and roasting!
SUGGESTED USE
Perfect for frying, roasting, baking, dressing, and marinating, our Garlic and Rosemary Rapeseed Oil is an easy way of adding the famous garlicy flavours to your dishes along with the slightly minty, sage-life peppery flavours that rosemary has to offer!
DISCLAIMER
You should always read the label before consuming or using the product and never rely solely on the information presented here.