Menu
Products

Culinary

Wholefoods

Superfoods

Botanicals

Oils & Tinctures

Organic

Other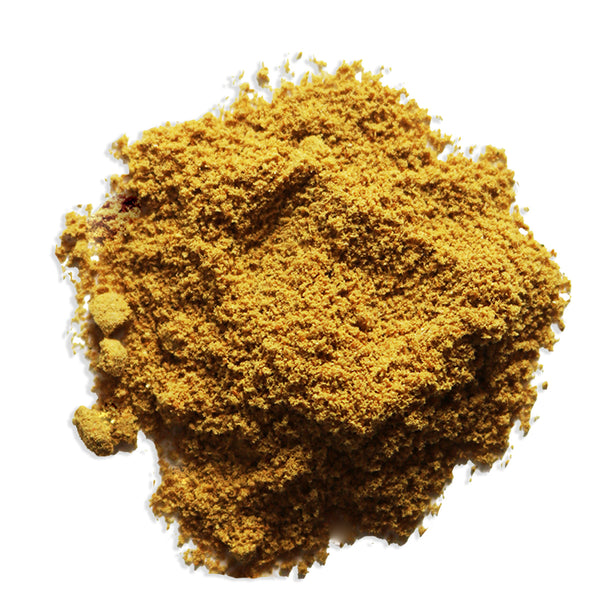 Gentian Root Powder
Product Code: 24GE
Info
Ingredients & Allergens
Gentian Root Powder
DESCRIPTION
Product: Gentian Root Powder
Latin Name: Gentiana lutea syn. Asterias hybrid, Asterias lutea, Coilantha biloba, Gentiana major.
Plant Family: Gentianaceae
Other Names: Yellow Gentian, Bitter Root, Great Yellow Gentian, Fellwort, Bitterwort, Centiyane, Gall Weed, Gentiane, Gentiane Jaune, Wild Gentian and Genciana.
Description: Our light brown/yellow Gentian Root Powder has a complex aromatic, bittersweet flavour and subtle accents of vanilla!
SUGGESTED USE
Thanks to Gentian's bitter flavour, this powerful powder is popular for home brewing! It makes the ideal replacement for hops and is a chief ingredient in Angostura bitters…
DISCLAIMER
You should always read the label before consuming or using the product and never rely solely on the information presented here.