Menu
Products

Culinary

Wholefoods

Superfoods

Botanicals

Oils & Tinctures

Organic

Other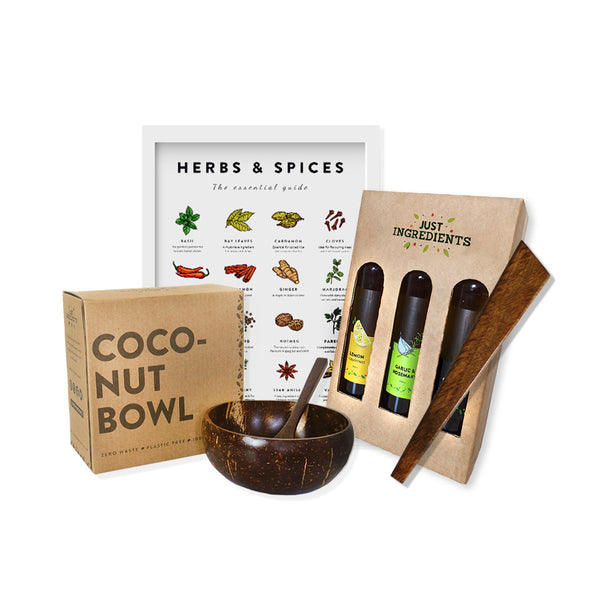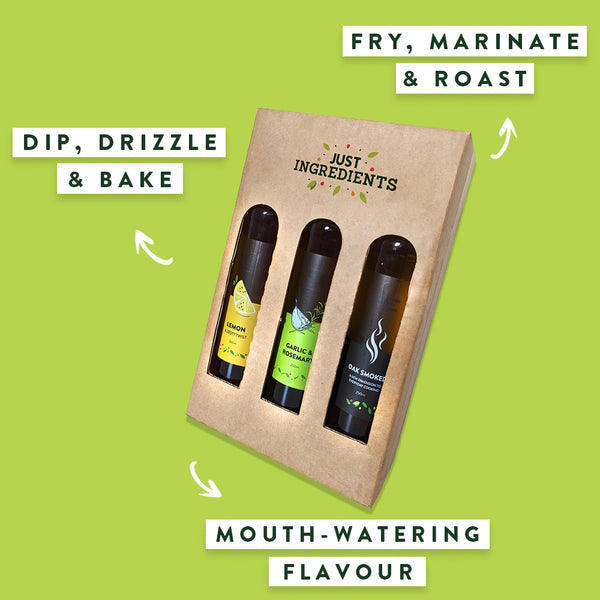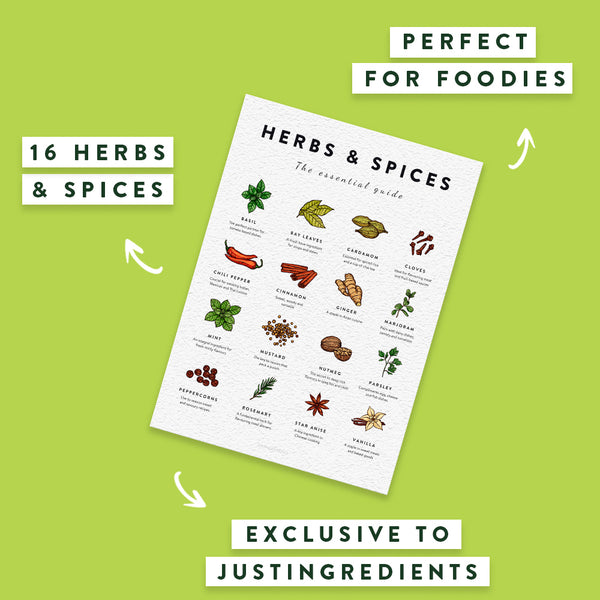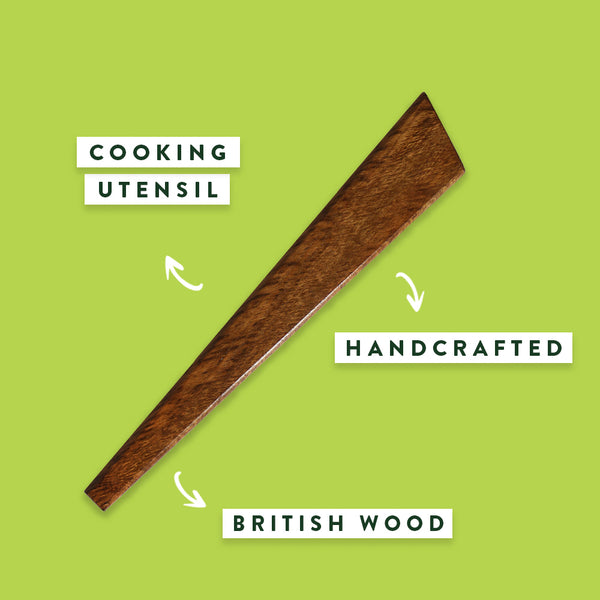 Gift Bundle
Product Code: BUNGIFT
Info
DESCRIPTION
Product: Gift Bundle
Description: Our gift giving bundle is the perfect present (especially when you're on a budget), if you can bear to part with it that is! Give the gift of our mouth-watering Oil Infusions, contemporary Wooden Pot Stirrer, sustainably sourced Coconut Bowl and Spoon and a decorative Herbs & Spices Print!
Bundle Includes:
1 x Oil Infusion Gift Set
1 x A4 Herbs & Spices Poster (frame not included)
1 x Wooden Pot Stirrer
1 x Coconut Bowl & Spoon Set

SUGGESTED USE
Wrap up this entire bundle and give to a loved one who's a real foodie or save money and distribute these wonderful gifts amongst your friends and family and you've got yourself a cost-effective Christmas!
DISCLAIMER
You should always read the label before consuming or using the product and never rely solely on the information presented here.