Menu
Products

Culinary

Wholefoods

Superfoods

Botanicals

Oils & Tinctures

Organic

Other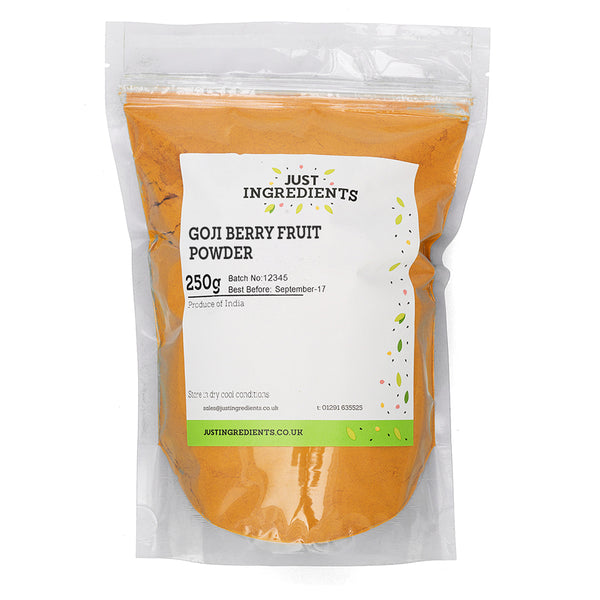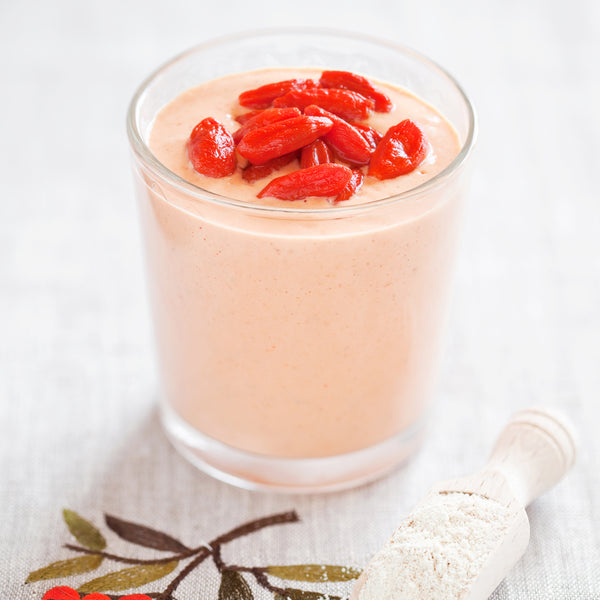 Goji Berry Fruit Powder
Product Code: 07GO
Product
Info
Nutrition
Reviews
Info
Ingredients & Allergens
Goji Berrys
DESCRIPTION
Product: Goji Berry Fruit Powder
Latin Name: Solanaceae
Plant Family: Lycium barbarum
Other Names: Wolfberry, Chinese Wolfberry, Box Thorn, Mede Berry, Barbary Matrimony Vine, Himalayan Goji, Tibetan Goji, Duke of Argyll's Tea Tree, Red Medlar, Ning Xia Gou Qi, English Teaberry, Bocksdorn and Matrimony Vine.
Description: Goji berries are packed with vitamins, minerals and antioxidants and our Goji Berry Powder lets you enjoy them in so many different ways without the chewy texture! If the health benefits and sweet taste aren't enough then the vibrant orange tones surely are…
SUGGESTED USE
Stir this superfood powder into your morning porridge, make a warming mug of goji and ginger tea or get creative with a spicy goji soup! It's goji berry smoothie time…
DISCLAIMER
You should always read the label before consuming or using the product and never rely solely on the information presented here.
Nutrition
NUTRITIONAL INFORMATION
Nutrition per 100g
Energy
1615 kJ
380 kcal
Fat
0.5g
of which saturates
0g
Carbohydrate
91.4g
of which sugars
15.3g
Fibre
0.6g
Protein
2.9g
Salt
0.2775g
Looking for ingredients?
Click on the info tab.