Menu
Products

Culinary

Wholefoods

Superfoods

Botanicals

Oils & Tinctures

Organic

Other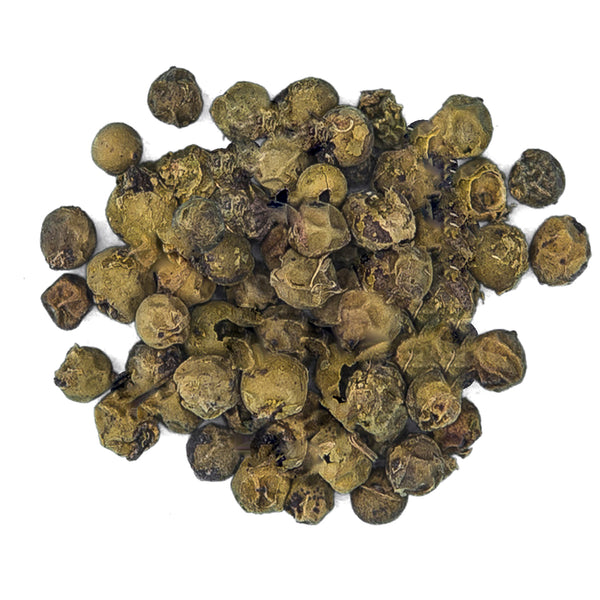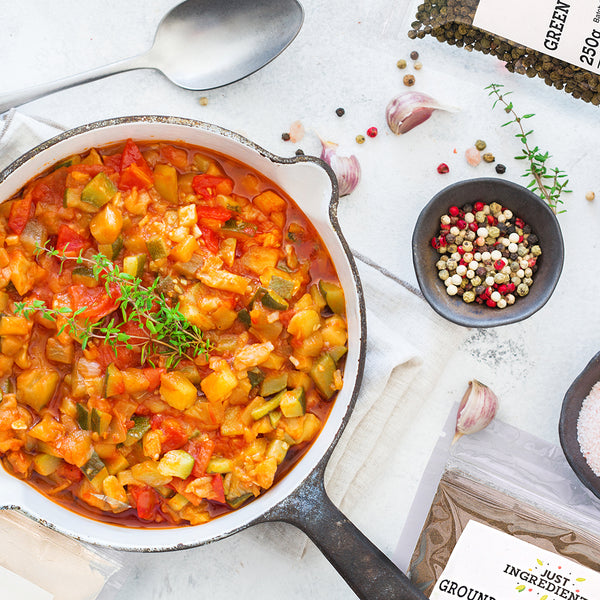 Green Peppercorns
Product Code: 12GPC
Info
Ingredients & Allergens
Green Peppercorns
DESCRIPTION
Product: Green Peppercorns
Latin Name: Piper nigrum
Plant Family: Piperaceae
Other Names: Poivre Vert, Pimienta Verde, Pepe Verde, Grüner Pfeffer, Fulful Akhdar, Zelyonyj Perets, Zelen Piper and Grönpeppar.
Description: If the only peppercorns you've got in your kitchen are black then it's time to step up your pepper game and go green with these spicy and aromatic peppercorns! Green Peppercorns are seriously under rated in European kitchens, but they are soon to be the next big food trend…
SUGGESTED USE
Great for flavouring meat, vinegars and cream-based sauces, Green Peppercorns are also commonly used in Asian cuisine (especially in Thai dishes!) Add them to water when poaching meat or fish, or simply use in place of black peppercorns to impart a fresh, green, and subtler pepperiness to recipes.
DISCLAIMER
You should always read the label before consuming or using the product and never rely solely on the information presented here.