Menu
Products

Culinary

Wholefoods

Superfoods

Botanicals

Oils & Tinctures

Organic

Other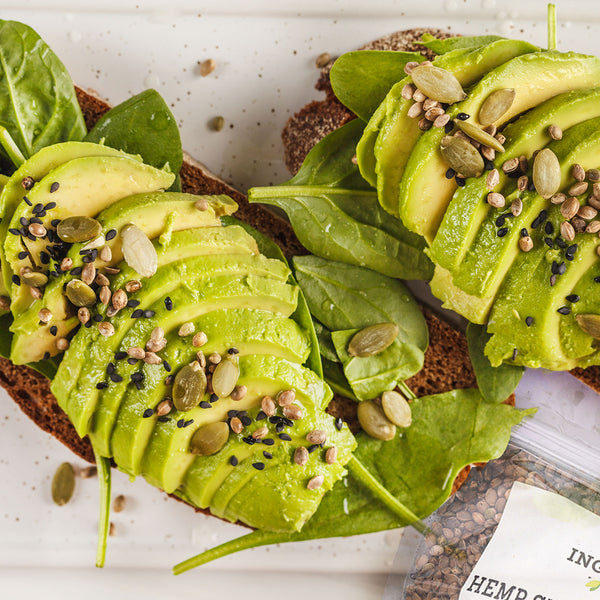 Hemp Seeds
Product Code: 13HE
Product
Info
Nutrition
Reviews
Info
Ingredients & Allergens
Hemp seed
DESCRIPTION
Product: Hemp Seeds 
Latin Name:  Cannabis sativa sativa
Plant Family: Cannabaceae
Other Names: Hoenep, Hennep, Chanvre, Hanf, Hampu, Kender, Konopi, Banga, Cañamo, Canapa, Cây Gai, Kalamu, Rami & Qanneb.
Description: Our hearty Hemp Seeds are ready to snack on which means benefiting from their health benefits couldn't be easier! Thanks to our resealable pouches, you can enjoy these pleasantly nutty seeds on the move. Some even compare the flavour of Hemp Seeds as a cross between sunflower seeds and pine nuts…
SUGGESTED USE
Simply snack on the seeds, sprinkle into smoothies, salads and cereal or be a little extra by making your own hemp milk, ice cream and hemp oil at home! If you're looking for a tasty, nutty crunchy topping for yoghurt or a healthy filling for flapjacks, biscuits and bread then pop these popular seeds in your basket!
DISCLAIMER
You should always read the label before consuming or using the product and never rely solely on the information presented here.
Nutrition
NUTRITIONAL INFORMATION
Nutrition per 100g
Energy
2313 kJ
553 kcal
Fat
48.75g
of which saturates
4.6g
Carbohydrate
8.67g
of which sugars
1.5g
Fibre
4g
Protein
31.56g
Salt
0.012g
Looking for ingredients?
Click on the info tab.