Menu
Products

Culinary

Wholefoods

Superfoods

Botanicals

Oils & Tinctures

Organic

Other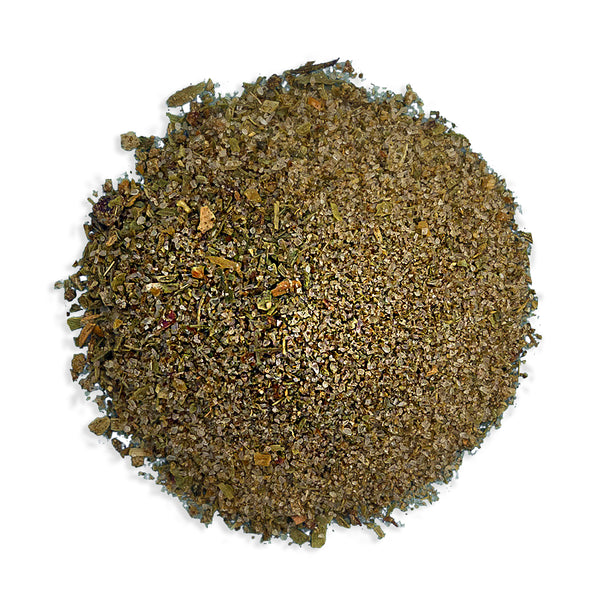 Herb Salt (with Celery)
Product Code: 14HERB
Info
Ingredients & Allergens
Salt, Onion, Aniseeds, Celery, Basil, Rosemary, Parsley Leaves, Carrots, Chives, Rape Seed Oil, Parsnips, Dill , Lovage Root and Tomato
Allergy Advice: Contains celery.
DESCRIPTION
Product: Herb Salt with Celery
Description: Haven't got time to prep herbs or maybe you're new to the herb game? No matter the circumstance, our aromatic blend of fine sea salt, parsley, onions, lovage, aniseed, basil, rosemary, and celery is ideal for beginners and even the most experienced foodies!
SUGGESTED USE
This aromatic blend of fragrant herbs, high-quality sea salt and celery makes a perfect all-round seasoning for adding to recipes and sprinkling on your meals for additional seasoning. Add delightful fragrant notes to fish, meat and veg by using our Herb Salt with Celery as a rub or marinade, use to season potatoes prior to roasting, add to breadcrumb coatings and stir into couscous, pasta and salad dishes.
DISCLAIMER
You should always read the label before consuming or using the product and never rely solely on the information presented here.