Menu
Products

Culinary

Wholefoods

Superfoods

Botanicals

Oils & Tinctures

Organic

Other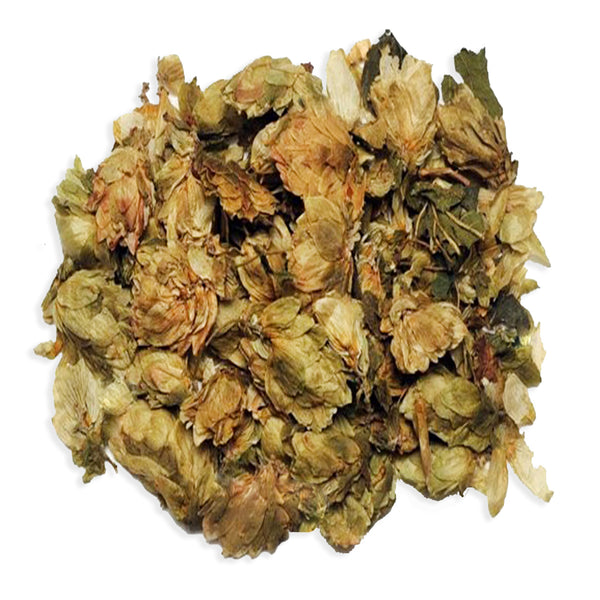 Info
Ingredients & Allergens
Hops Flower
DESCRIPTION
Product: Hops
Latin Name: Humulus lupulus syn. Humulus americanus, Humulus volubilis, Humulus vulgaris, Lupulus amarus.
Plant Family: Cannabaceae
Other Names: Common Hop, Hops, Hop Vine, Hopfen, Hoppen, Beer Flower & Flores de Cerveza.
Description: We're more than hoppy to introduce you to our high-quality Hops! You may know hops as the flower that imparts a necessary bitterness to beer. The famous beverage would simply be overly sweet without them… What's more, hops leave behind a whole lot of flavour in the form of citrusy, pine-like, herbal and earthy aroma.
SUGGESTED USE
Modern day beer would be nothing without hops, hops and even more hops! Brew your own beer at home, make your own paper or use as a natural brown dye. Did you know, hops can even be used in sleep pillows to bring a restful night's sleep?
DISCLAIMER
You should always read the label before consuming or using the product and never rely solely on the information presented here.