Menu
Products

Culinary

Wholefoods

Superfoods

Botanicals

Oils & Tinctures

Organic

Other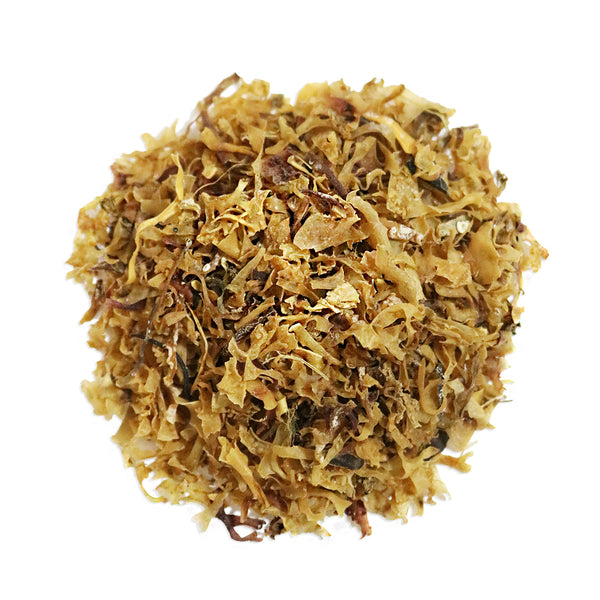 Irish Moss
Product Code: 09IR
Info
Ingredients & Allergens
Irish Moss
Allergy Advice: May contain traces of fish, molluscs, and crustaceans.
DESCRIPTION
Product: Irish Moss
Latin Name: Chondrus crispus
Plant Family: Gigartinaceae
Other Names: Carrageen, Chondrus, Carrahan, Carrageen Moss, Carragheen & Pearl Moss.
Description: Our Irish Moss definitely has the luck of the Irish! On its own, Irish Moss has a slight seaweed taste that can be easily disguised by other flavours, meaning you can enjoy the many benefits it has to offer without the ocean taste!
SUGGESTED USE
Carrageen is a vegetarian friendly means of setting jellies, and was formerly used to make the dessert blancmange. It is also used in body lotions to help soother skin conditions such as eczema, sunburn and psoriasis. It is rich in vitamins A,B,C & D which give it the skin nourishing capabilities valued by the cosmetic industry, it is also used as a stabiliser and thickener for products such as shampoo and toothpaste.
DISCLAIMER
You should always read the label before consuming or using the product and never rely solely on the information presented here.