Menu
Products

Culinary

Wholefoods

Superfoods

Botanicals

Oils & Tinctures

Organic

Other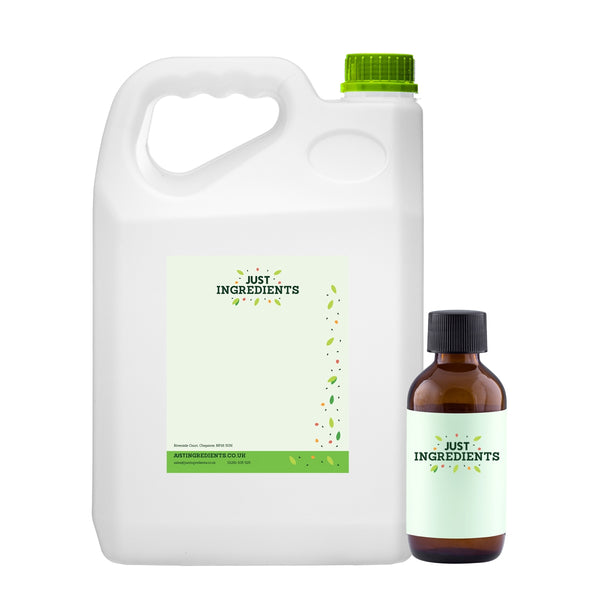 Jojoba Oil
Product Code: 06JO
Info
Ingredients & Allergens
Jojoba Seed
DESCRIPTION
Product: Jojoba Oil
Latin Name: Simmondsia chinensis
Plant Family: Simmondsiaceae
Other Names: Coffeeberry, Deernut, Goatnut, Wild Hazel, Quinine Nut & Pignut.
Description: Carrier oils, also known as base or vegetable oils, are derived from the fatty portion of a plant such as the seeds, nuts and kernels. There are several different extraction methods for carrier oils – please see the product specification on the 'Technical' tab for details on the extraction method for this specific oil. Some carrier oils are odorless but, most have a faintly sweet, nutty aroma. They can be used on their own or to dilute essential and absolute oils.
Blends With: Any essential oil can be used with jojoba carrier oil, but the following oils make good additions. Bergamot, Clary Sage, Cypress, Fennel, Frankincense, Geranium, Lavender, Mandarin, Myrrh, Neroli, Rose, Patchouli, Petitgrain & Sage.
SUGGESTED USE
Not suitable for human consumption. Keep away from children. Do not use during pregnancy.
Use alone or to dilute essential and absolute oils.
DISCLAIMER
You should always read the label before consuming or using the product and never rely solely on the information presented here.