Menu
Products

Culinary

Wholefoods

Superfoods

Botanicals

Oils & Tinctures

Organic

Other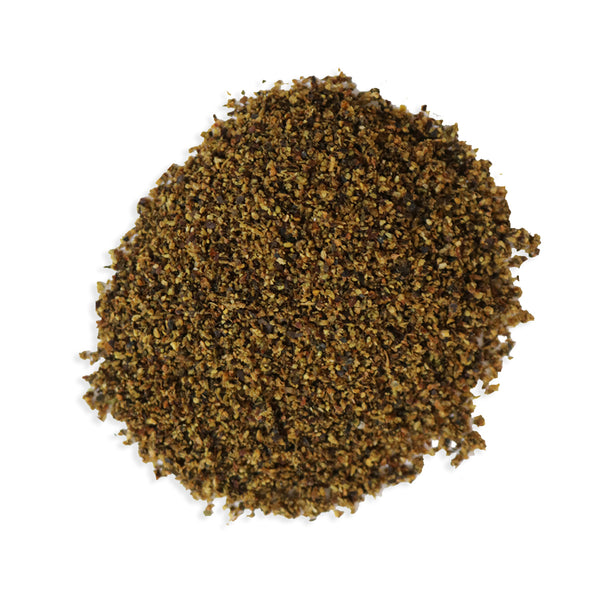 Juniper Berries Fine Cut
Product Code: 20JU
Info
Ingredients & Allergens
Juniper Berry
DESCRIPTION
Product: Juniper Berries Fine Cut
Latin Name: Juniperus communis
Plant Family: Cupressaceae
Other Names: Common Juniper, Gin Berry, Horse Savin, Gin Plant, Bayas de Enebro, Genévrier, Ginepro, Wachholder, Jagody Jałowca, Junípero, Seiyō-Suzu & Jeneverbes.
Description: Where do we start with Fine Cut Juniper Berries? They're one of our most popular ingredients and it could very well have something to do with the fact that these small particles make one of the most popular spirits in the world! It's always gin o'clock when juniper is involved… These favoured fine cut berries have a tart, sharp taste and a piney flavour with a hint of citrus.
SUGGESTED USE
An ideal ingredient to add to rich gamey dishes containing venison, duck, and pheasant. They also work well with pork and lamb and are excellent when added to dishes such as potato gratin, sauerkraut, and pickles.
DISCLAIMER
You should always read the label before consuming or using the product and never rely solely on the information presented here.