Menu
Products

Culinary

Wholefoods

Superfoods

Botanicals

Oils & Tinctures

Organic

Other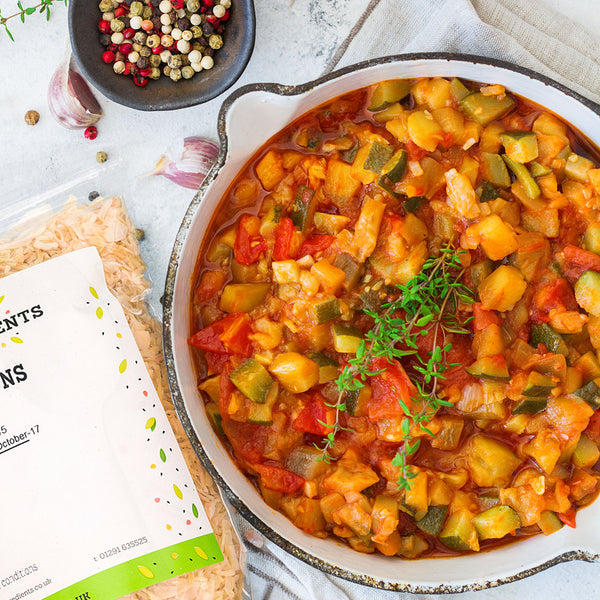 Kibbled Onion
Product Code: 07KO
Info
Ingredients & Allergens
Onion
DESCRIPTION
Product: Kibbled Onion
Latin Name: Allium cepa
Plant Family: Alliaceae
Other Names: Cebolla, Échalote, Green Onion, Oignon, Oignon Vert, Palandu, Piyaj & Shallot.
Description: No more popping to the shop last minute because yet again, you've run out of onions! Pop a pack of our Kibbled Onion in your kitchen cupboards and whip them out when you don't have access to fresh onions. (The flavour is even more caramelised and delicious if we do say so ourselves!)
SUGGESTED USE
Add to any recipe that calls for onions (the worlds your oyster), but we highly recommend adding to soups, chutneys, pickles, relishes, sauces, stews, casseroles, and homemade bread dough prior to baking. Why not add to weekday curries, burgers, sausages, and any meat dishes? You can even incorporate this versatile ingredient into your Sunday lunch by mixing into breadcrumbs, adding some sage, and a few basic ingredients to make a tasty sage and onion stuffing!
DISCLAIMER
You should always read the label before consuming or using the product and never rely solely on the information presented here.