Menu
Products

Culinary

Wholefoods

Superfoods

Botanicals

Oils & Tinctures

Organic

Other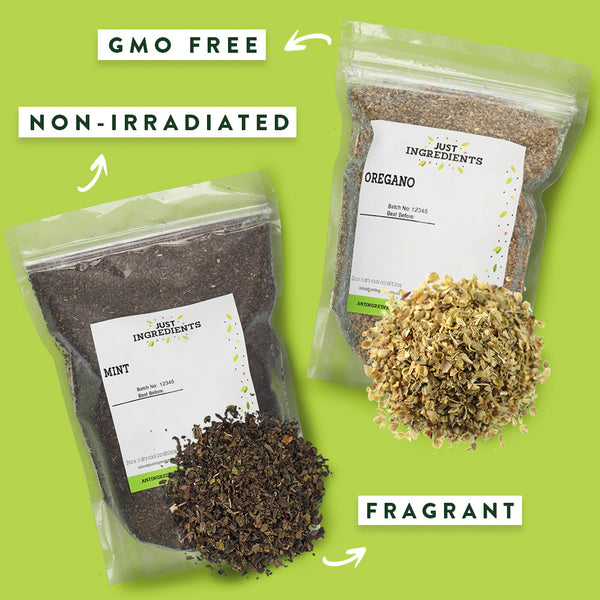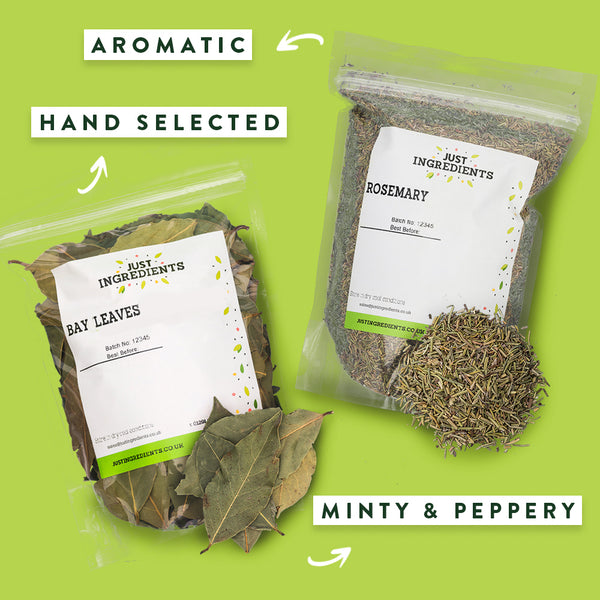 Kitchen Essentials Herbs Bundle - Maxi
Product Code: BUNHEMA
Product
Kitchen Essentials Herbs Bundle - Maxi
---
Info
DESCRIPTION
Product: Kitchen Essentials Herbs Bundle - Maxi
Description: This high-quality herb bundle showcases eight essential herbs that everyone needs! From cooling mint, aromatic Oregano, and menthol yet peppery Bay Leaves to woody Rosemary, sweet Thyme, fragrant Basil, and earthy Parsley. You can't go wrong with these classic herbs in the kitchen… We've even thrown in our all-purpose blend of five aromatic and flavourful herbs! Make cooking and baking a whole lot simpler with this undeniably handy bundle.
Bundle Includes:
1 x Mint (Spearmint) 100g
1 x Oregano 100g
1 x Bay Leaves 100g
1 x Rosemary 100g
1 x Thyme 100g
1 x Parsley 100g
1 x Mixed Herbs 100g
1 x Basil 100g
SUGGESTED USE
Whether you're adding a lemon-pine flavour to roast veg with Rosemary, using sweet Thyme to flavour vinegars and oils or incorporating peppery Basil into stuffings and casseroles, the possibilities are endless when it comes to this Kitchen Essentials Herb Bundle! Get creative by experimenting with a combination of flavours, take your tastebuds on a journey and save money all while powering up on those chef skills…
DISCLAIMER
You should always read the label before consuming or using the product and never rely solely on the information presented here.