Menu
Products

Culinary

Wholefoods

Superfoods

Botanicals

Oils & Tinctures

Organic

Other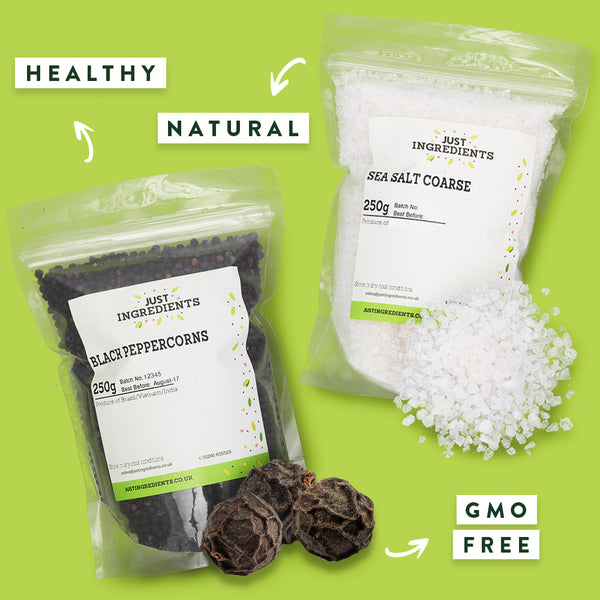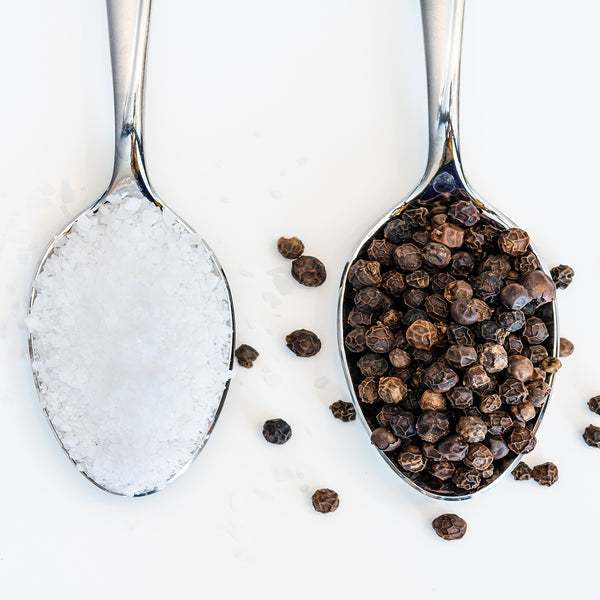 Kitchen Essentials Salt & Pepper Bundle
Product Code: BUNSAP
Product
Kitchen Essentials Salt & Pepper Bundle
---
Info
DESCRIPTION
Product: Kitchen Essentials Salt & Pepper Bundle
Description: Every single kitchen needs a decent supply of salt and pepper. Considering this pair are required in each and every recipe (even sweet), it would be a shame not to opt for the highest quality! So, what are you waiting for?! Keep your salt mills and pepper grinders topped up with aromatic Black Peppercorns and flavourful Coarse Sea Salt at the click of a button…
Bundle Includes:
1 x 250g Black Peppercorns
1 x 250g Coarse Sea Salt
SUGGESTED USE
Use to season meat and veg prior to roasting, sprinkle on top of homemade bread recipes, whip up a batch of salt and pepper tofu or mix into sweet treats (did someone say salted caramel and black pepper biscuits?!) Add to salad dressings, sauces, soups, and stews or simply use as a classic table condiment.
DISCLAIMER
You should always read the label before consuming or using the product and never rely solely on the information presented here.