Menu
Products

Culinary

Wholefoods

Superfoods

Botanicals

Oils & Tinctures

Organic

Other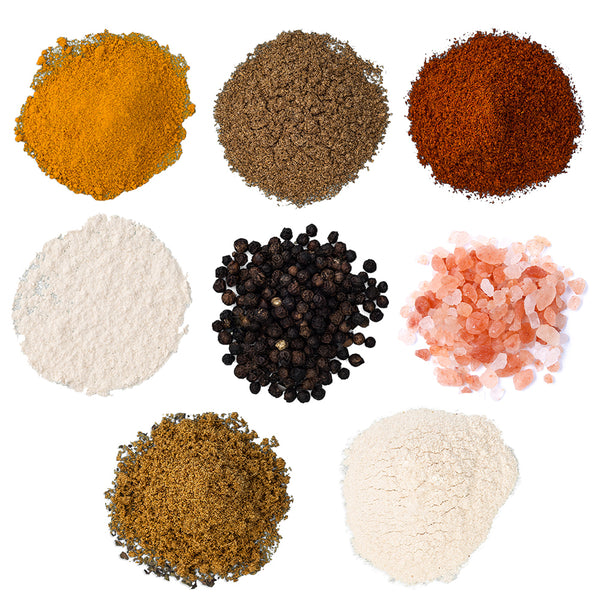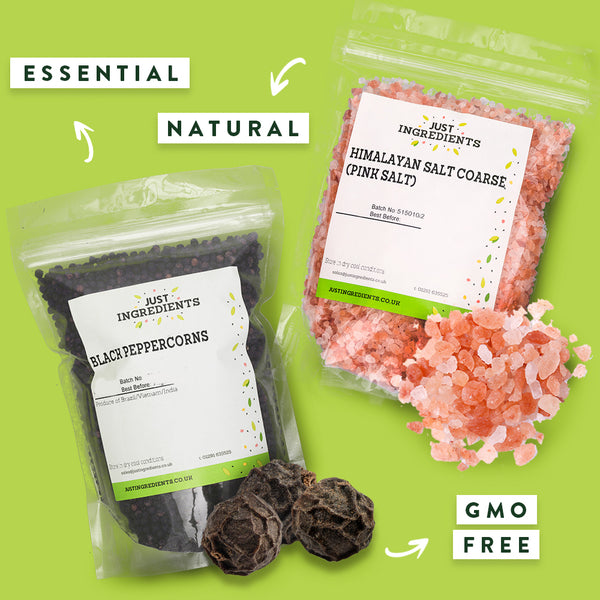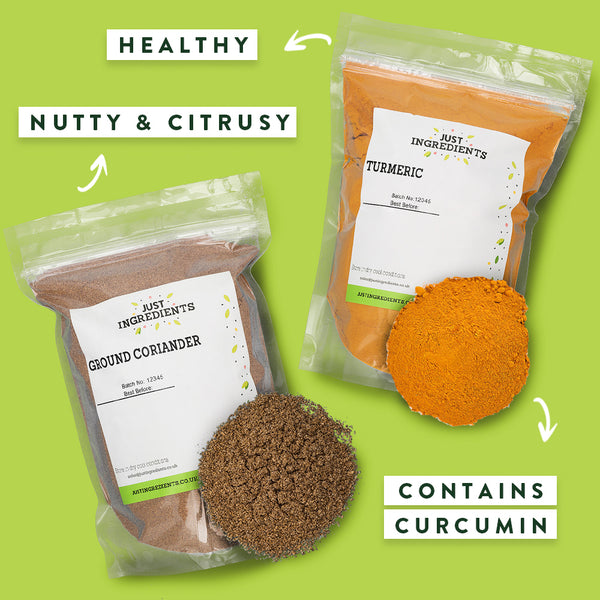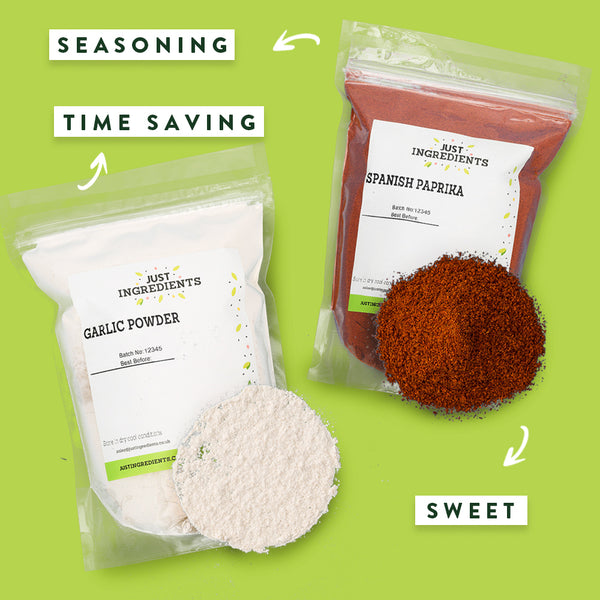 Kitchen Essentials Spices Bundle - Maxi
Product Code: BUNSPIMA
Product
Kitchen Essentials Spices Bundle - Maxi
---
Info
DESCRIPTION
Product: Kitchen Essentials Spices Bundle - Maxi
Description: This high-quality spice bundle showcases eight essential spices that everyone needs! From tantalising Turmeric, warm Coriander, sweet Paprika and versatile Garlic Powder to essential Black Peppercorns, flavourful Himalayan Salt, aromatic Cumin, and no-fuss Onion Powder, you can't go wrong using these classic convenient spices in the kitchen…
Bundle Includes:
1 x Turmeric 100g
1 x Ground Coriander 100g
1 x Paprika 100g
1 x Garlic Powder 100g
1 x Black Peppercorns 100g
1 x Himalayan Rock Salt 100g
1 x Ground Cumin 100g
1 x Onion Powder 100g
SUGGESTED USE
Whether you're adding subtle salty flavours to any dish with Pink Himalayan Salt, using Ground Coriander's warming flavours in homemade falafel, or simply adding a splash of colour to curries and marinades with Turmeric and Paprika, the possibilities are endless when it comes to this Kitchen Essentials Herb Bundle! Don't fancy peeling and prepping garlic and onions? Reach for the Garlic and Onion Powder included in this convenient bundle instead! Get creative by experimenting with a combination of flavours, take your tastebuds on a journey and save money all while powering up on those chef skills…
DISCLAIMER
You should always read the label before consuming or using the product and never rely solely on the information presented here.