Menu
Products

Culinary

Wholefoods

Superfoods

Botanicals

Oils & Tinctures

Organic

Other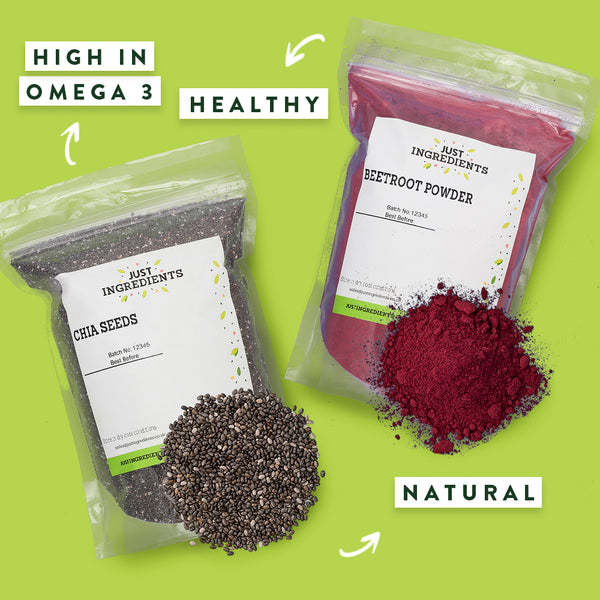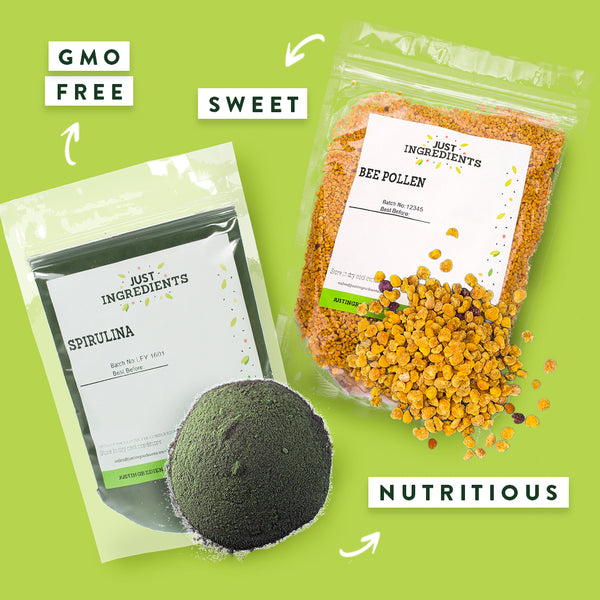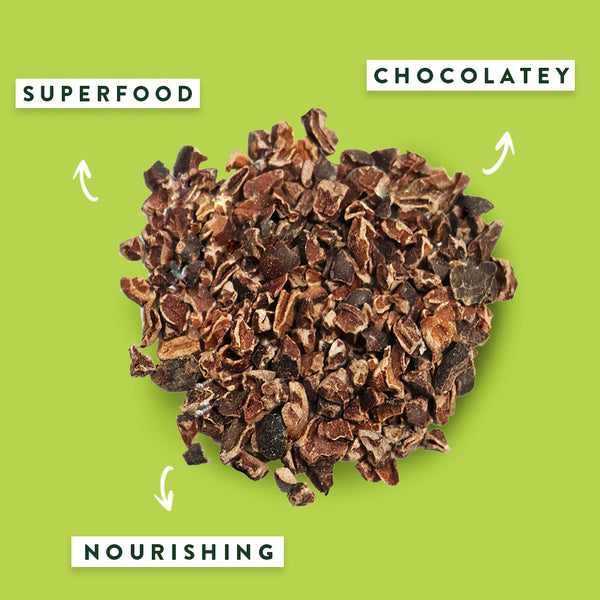 Kitchen Essentials Superfoods Bundle - Mini
Product Code: BUNSUMI
Product
Kitchen Essentials Superfoods Bundle - Mini
---
Info
DESCRIPTION
Product: Kitchen Essentials Superfoods Bundle - Mini
Description: This high-quality superfood bundle showcases five essential superfoods that every healthy kitchen needs! From bold and beautiful Beetroot Powder, vitamin-rich Spirulina and Chia Seeds packed with plant-based omega 3 to beautiful Bee Pollen (nature's perfect food) and chocolatey Cacao Nibs (also known as food of the gods). You can't go wrong with these wholesome wholefoods on hand…

Bundle Includes:
1 x Beetroot Powder 100g
1 x Spirulina Powder 100g
1 x Chia Seeds 100g
1 x Bee Pollen 100g
1 x Cacao Nibs 100g
SUGGESTED USE
Beetroot Powder is the perfect natural colouring for baking, beverages, and cooking (don't get us started on powerfully pink pasta, pizza dough and beetroot lattes!) While Spirulina makes a gorgeously green food colouring and when packed into capsules it can be taken as a nourishing supplement. If you're feeling extra adventurous, try using these two as a colouring agent for soaps, face masks and hair treatments! Chia Seeds make a great egg replacement when baking or simply stir into breads, cakes, cereals, and smoothie bowls for extra nutrients. Get our beautiful Bee Pollen into your yoghurts, sauces, smoothies, and dressings ASAP! We highly recommend adding this golden ingredient to honey mustard dressings… And if that isn't enough to get your tastebuds tingling, sprinkle Cacao Nibs into your morning coffee for a healthy chocolatey flavour.
DISCLAIMER
You should always read the label before consuming or using the product and never rely solely on the information presented here.