Menu
Products

Culinary

Wholefoods

Superfoods

Botanicals

Oils & Tinctures

Organic

Other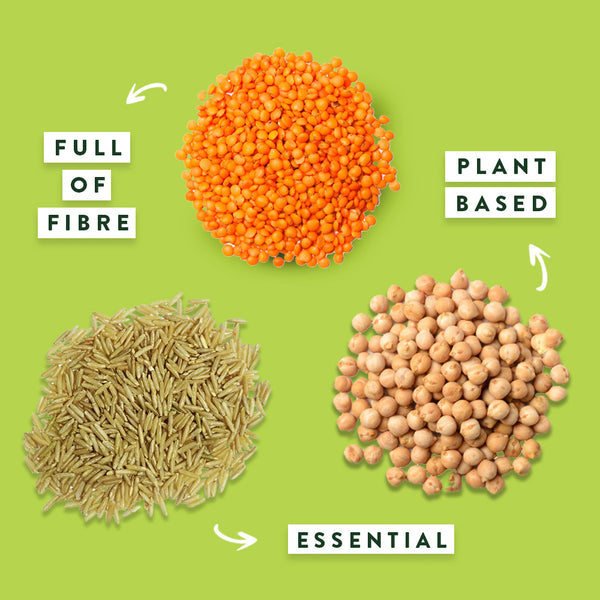 Kitchen Essentials Wholefoods Bundle
Product Code: BUNWHMI
Product
Kitchen Essentials Wholefoods Bundle
---
Info
DESCRIPTION
Product: Kitchen Essentials Wholefoods Bundle
Description: This high-quality Wholefoods bundle showcases seven essential wholefoods that every healthy kitchen needs! From all-purpose Coconut Oil, plant-based Chickpeas, Organic Basmati Rice and natural Coconut Flour to nutritious Sunflower Seeds, nutty Pumpkin seeds and Red Split Lentils packed with protein, you can't go wrong when you've got these wholesome wholefoods on hand…
Bundle Includes:
1 x Organic Cold-Pressed Virgin Coconut Oil 500ml
1 x Chickpeas 100g
1 x Organic Basmati Rice 500g
1 x Organic Coconut Flour 500g
1 x Sunflower Seeds 100g
1 x Pumpkin Seeds 100g
1 x Organic Red Split Lentils 500g
SUGGESTED USE
Ditch unhealthy oils and reach for the Organic Cold-Pressed Virgin Coconut Oil instead, bulk up almost any dish with nutritious chickpeas and lentils and add extra texture and flavour to breakfast, lunch, dinner, and dessert with Sunflower and Pumpkin Seeds! We've even included our gluten-free Organic Coconut Flour… For every 120g of all-purpose flour you only need 67g of coconut flour. Suitable for all your baking needs so on your marks, get set, bake!
DISCLAIMER
You should always read the label before consuming or using the product and never rely solely on the information presented here.