Menu
Products

Culinary

Wholefoods

Superfoods

Botanicals

Oils & Tinctures

Organic

Other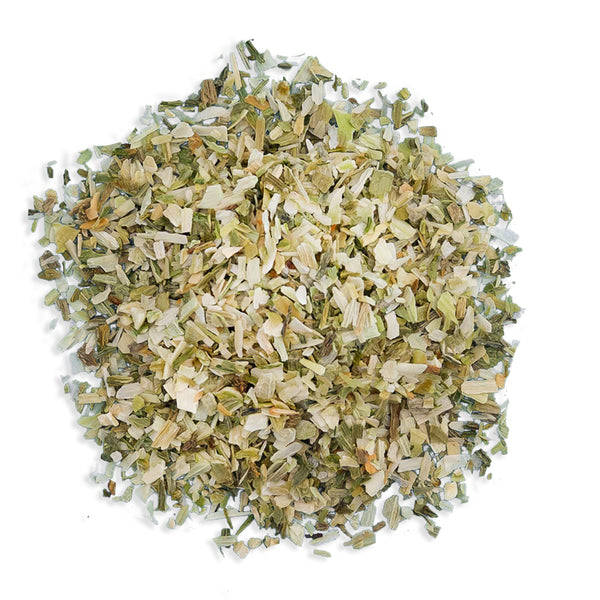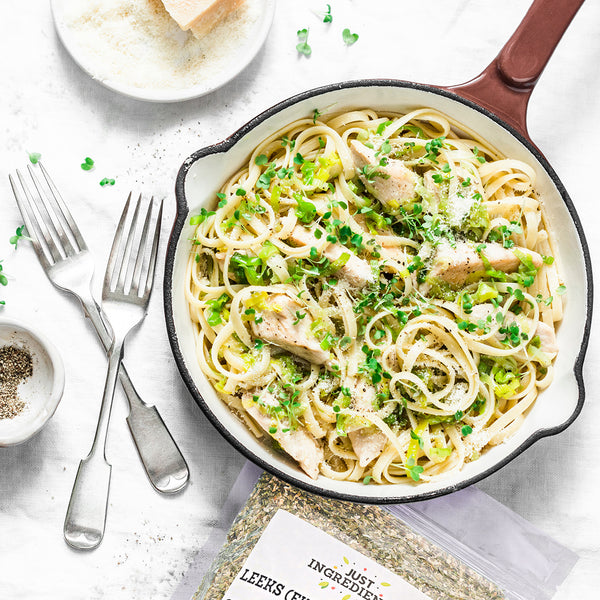 Leeks Fine Cut
Product Code: 20LE
Product
Info
Nutrition
Reviews
Info
Ingredients & Allergens
Leek
DESCRIPTION
Product: Leeks, Fine Cut
Latin Name: Allium ampeloprasum var. Porrum
Plant Family: Amaryllidaceae
Other Names: Common Leek, Poor Man's Asparagus, Poireaux, Porri, Puerros, Porrer, Lauch, Pórek, Preie, Pırasa, Porai, Poriluk, Poreojn and Póréhagyma.
Description: You're not still wasting time chopping leeks that have a short best before date, are you?! If you love leeks and saving time, then this is the ingredient for you… Our Fine Cut Leeks are essentially a milder version of an onion, with the same base flavour but far less intensity.
SUGGESTED USE
Prepared for your cooking convenience, it's never been easier to incorporate leeks into soups, stews, casseroles, and stocks. Take this easy to carry ingredient on your next camping trip, ideal for cooking on the move! To rehydrate dried leeks, pour over enough boiling water to cover, leave for up to 10 – 20 minutes to soften, then add to dishes such as rice, creamy sauces, and leek pies.
DISCLAIMER
You should always read the label before consuming or using the product and never rely solely on the information presented here.
Nutrition
NUTRITIONAL INFORMATION
Nutrition per 100g
Energy
1197 kJ
286 kcal
Fat
3.4g
of which saturates
0.6g
Carbohydrate
30.4g
of which sugars
24.9g
Fibre
21.9g
Protein
22.3g
Salt
0.1g
Looking for ingredients?
Click on the info tab.