Menu
Products

Culinary

Wholefoods

Superfoods

Botanicals

Oils & Tinctures

Organic

Other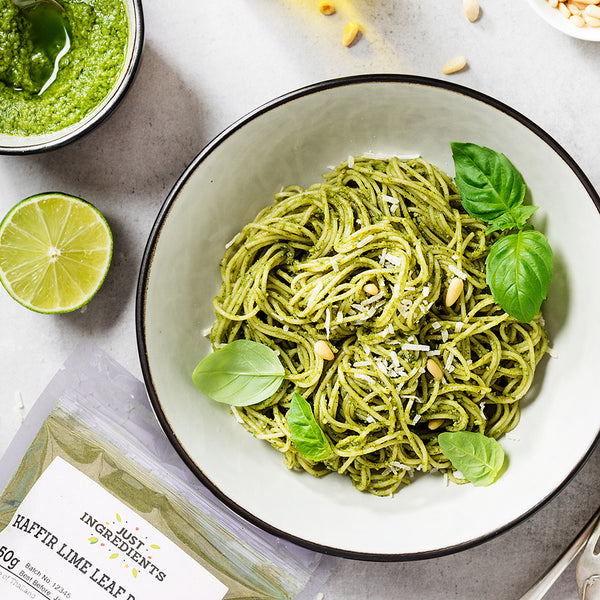 Lime Leaves Ground
Product Code: 11LI
Info
Ingredients & Allergens
Kaffir lime leaves
DESCRIPTION
Product: Lime Leaves, Ground
Latin Name: Citrus hystrix
Plant Family: Rutaceae
Other Names: Kaffir Lime, Kieffer Lime, Indonesian Lime Leaves, Wild Lime, Limettier Hérissé, Hojas de Lima Kaffir, Kaffernlimette, Kaffercitrom, Duan Jeruk Purut, Duan Limau Purut, Combava, Makrut Lime and Bai Makrut.
Description: Looking for the latest foodie trend? You've just found it… Commonly used in South-East Asian cooking, Ground Lime Leaves have a beautifully fragrant citrus sent and a fresh lemony flavour!
SUGGESTED USE
Mix our Ground Lime Leaves into Thai soups, curries, sauces, and dressing for some seriously authentic flavours. Use to flavour custards, sorbets, mousses, and ice creams or make your own fish cakes, marinades, and rubs. Try stirring a little into mayonnaise and adding some garlic and chillies to make an interesting dip!
DISCLAIMER
You should always read the label before consuming or using the product and never rely solely on the information presented here.