Menu
Products

Culinary

Wholefoods

Superfoods

Botanicals

Oils & Tinctures

Organic

Other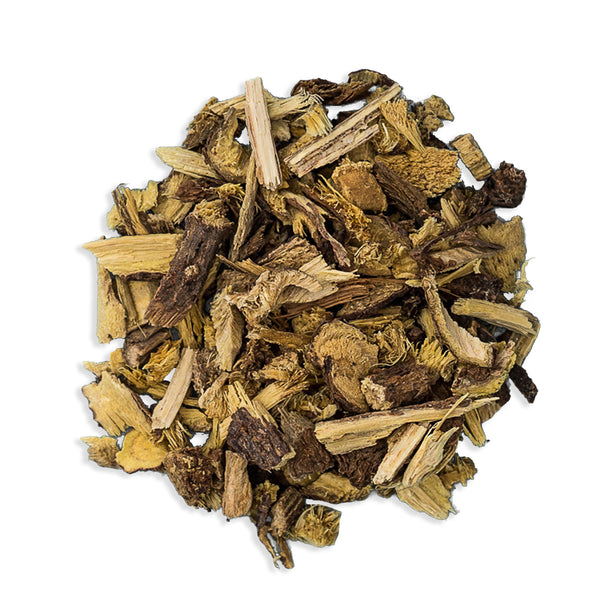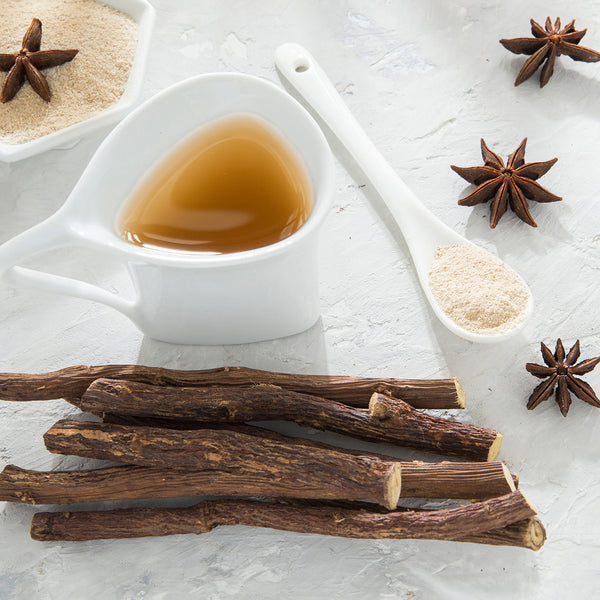 Liquorice Root cut
Product Code: 15LRC
Info
Ingredients & Allergens
Liquorice Root
DESCRIPTION
Product: Liquorice Root Cut
Latin Name: Glycyrrhiza glabra
Plant Family: Legumes
Other Names: Alcacuz, Chinese licorice, gan cao, gan zao, Glycyrrhiza glabra, lakritze, Lakritzenwurzel, orozuz, regliz, Russian licorice, Spanish licorice, sweet root, yashtimadhu, and yo jyo hen shi ko.
Description: If you're looking for the famous flavours of liquorice then you've come to the right place! Our Cut Liquorice Root has a slightly sweet yet salty flavour that's reminiscent of aniseed and fennel. Fun Fact: Liquorice contains glycyrrhizin, a natural ingredient that is 50 times sweeter than sugar!
SUGGESTED USE
Make a mouth-watering syrup from the root and use to flavour homemade ice creams, sorbets, and sauces for fruit! Add Liquorice Root to herbal tea blends (we highly recommend adding to peppermint tea after a meal) or add to stocks for beef casseroles and stews and even to home brewed beers for an interesting flavour!
DISCLAIMER
You should always read the label before consuming or using the product and never rely solely on the information presented here.