Menu
Products

Culinary

Wholefoods

Superfoods

Botanicals

Oils & Tinctures

Organic

Other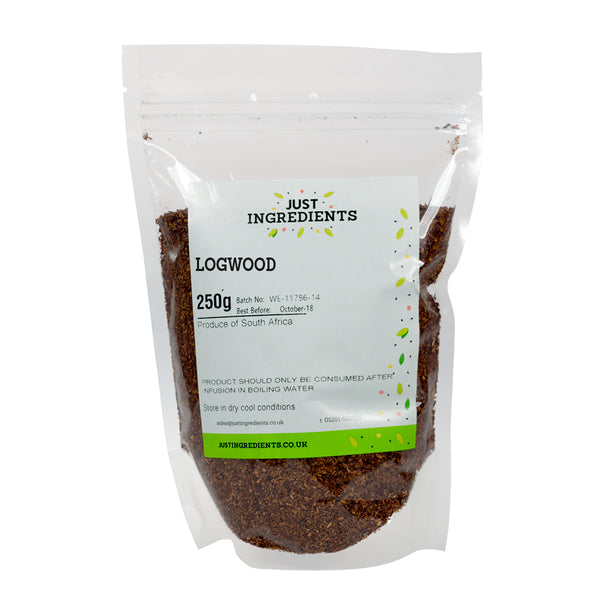 Logwood
Product Code: 09LOG
Info
Ingredients & Allergens
Logwood
DESCRIPTION
Product: Logwood
Latin Name: Haematoxylum campechianum
Plant Family: Fabaceae
Other Names: Peachwood, Bois de Campechey de Sang or d'Inde, Bloodwood, Palo de Tinto, Palo de Campeche, and Campeche.
Description: Logwood's scientific name means "bloodwood" which makes sense because this ingredient has a deep red colour! Our bold and beautiful Logwood has a slightly sweet flavour and a faint scent…
SUGGESTED USE
Obtain a natural red dye from our dried Logwood or infuse in boiling water, strain, and serve as a healthy herbal tea!
DISCLAIMER
You should always read the label before consuming or using the product and never rely solely on the information presented here.