Menu
Products

Culinary

Wholefoods

Superfoods

Botanicals

Oils & Tinctures

Organic

Other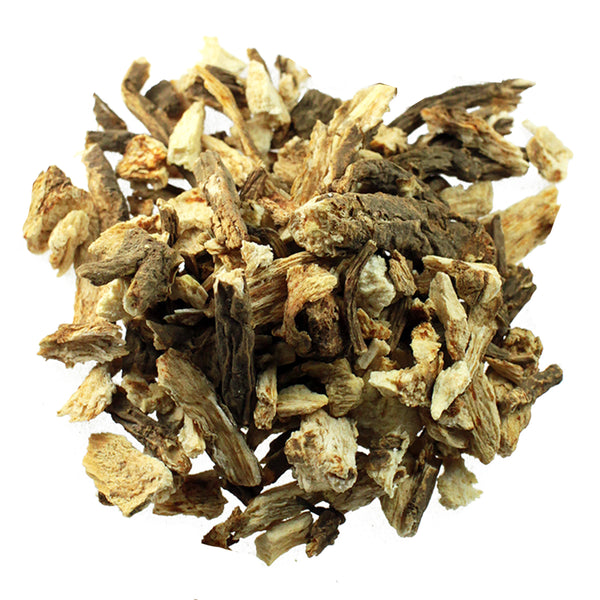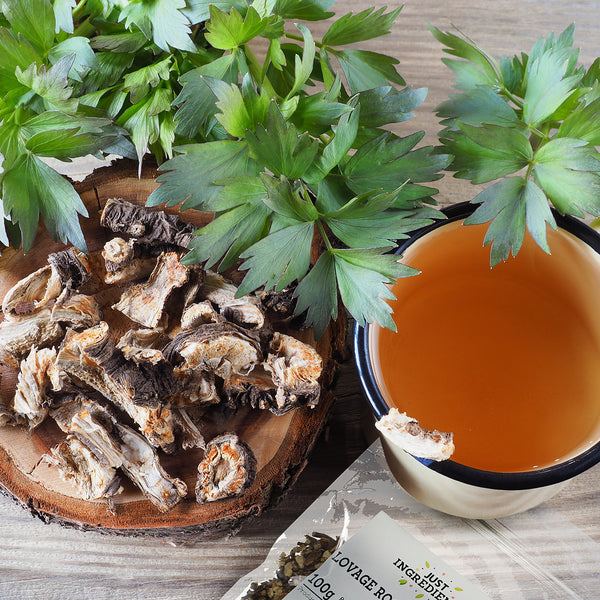 Lovage Root
Product Code: 09LOV
Info
Ingredients & Allergens
Lovage Root
DESCRIPTION
Product: Lovage Root
Latin Name: Levisticum officinale syn. Hipposelinum levisticum, Levisticum levesticum, Ligusticum levisticum & Selinum levisticum.
Plant Family: Apiaceae
Other Names: Old English Lovage, Italian Lovage, Cornish Lovage, Chinese Lovage, Love Herbs, Love Rod, Lubestico, Italian Parsley, Love Root, Kao Ben, Maggikraut, Maggiplant, Levistico, Livèche and Lavose.
Description: You'll love our Lovage Root because it has a celery-like flavour with a sweet taste and hints of anise and parsley!
SUGGESTED USE
Use as a substitute for celery in soups, stews and casseroles or whip up a homemade digestive cordial and liqueur. An infusion of our Lovage Root can even be drunk as a healthy herbal tea, just make sure you infuse in boiling water beforehand!
DISCLAIMER
You should always read the label before consuming or using the product and never rely solely on the information presented here.