Menu
Products

Culinary

Wholefoods

Superfoods

Botanicals

Oils & Tinctures

Organic

Other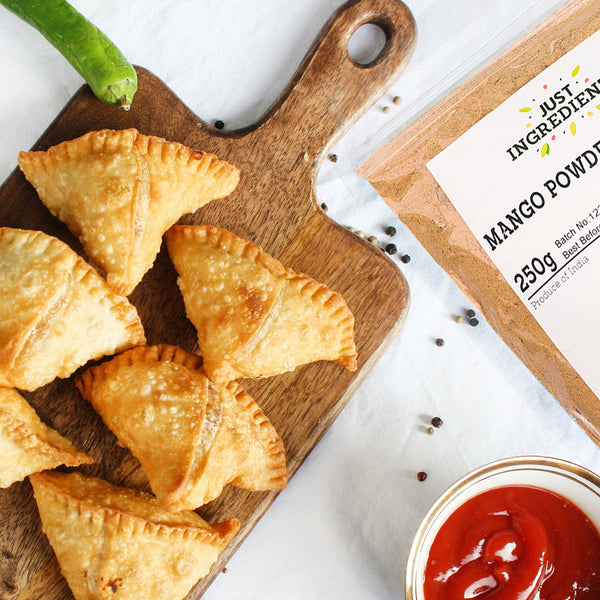 Mango Powder (Amchoor)
Product Code: 11MAN
Info
Ingredients & Allergens
Mango
DESCRIPTION
Product: Mango Powder
Latin Name: Mangiferia indica
Plant Family: Anacardiaceae
Other Names: Mango Powder, Amchoor, Amchur, Amchor, Aamchur, Poudre de Mangue, Polvo de Mango, Polvere di Mango, Ma Muang, Mempelam, Mangga and Mangopulber.
Description: Let's get tropical with our magnificent Mango Powder! (Also known as Amchoor). Like tamarind, this powder offers a strong pleasant sour note backed up by a slight sweetness accompanied by the fragrance of the famous fruit.
SUGGESTED USE
Looking for a plant-based thickener? Mix Mango Powder into marinades, curries, chutneys, and soups (in particular North Indian cooking). Unlike fruit juice, this powder doesn't add moisture to food so you can incorporate all things mango without the liquid. Step out of your comfort zone by combining Mango Powder with green vegetables… It's life changing!
DISCLAIMER
You should always read the label before consuming or using the product and never rely solely on the information presented here.