Menu
Products

Culinary

Wholefoods

Superfoods

Botanicals

Oils & Tinctures

Organic

Other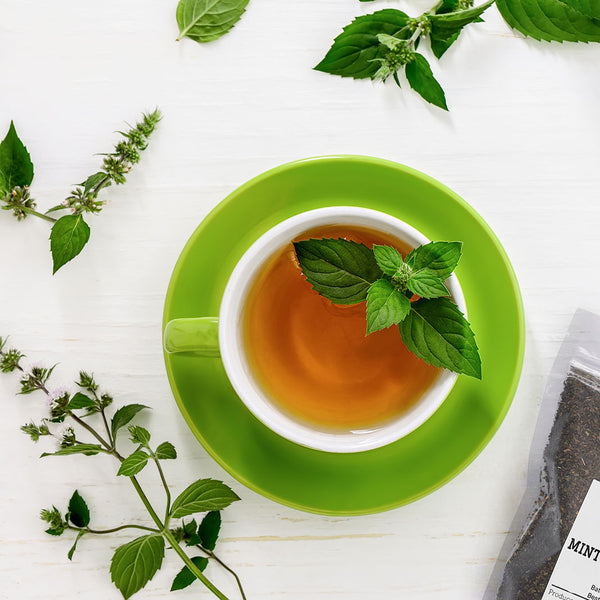 Mint (Spearmint)
Product Code: 10MI
Info
Ingredients & Allergens
Spearmint
DESCRIPTION
Product: Mint (Spearmint)
Latin Name: Mentha spicata syn. Mentha viridis
Plant Family: Lamiaceae
Other Names: Spearmint, Fish Mint, Garden Mint, Green Mint, Hierbabuena, Lamb Mint, Mackerel Mint, Menta Verde, Menthe Verte, Menthe Douce, Menthe des Jardins, Our Lady's Mint, Pahari Pudina, Putiha andYerbabuena.
Description: If we had to describe the flavour of mint it would be oh so fresh and cooling. Spearmint, to be precise, has a delicate flavour and a fragrance that's often described as sweet. Sometimes used to help digestion, this herb is known for soothing the stomach and freshening breath.
WARNING: Mint can cause severe allergic reactions (anaphylaxis) in susceptible individuals. Mint also contains a naturally occurring source of salicylates and is best avoided by people eating a salicylate free diet.
SUGGESTED USE
Use as a loose-leaf herbal tea in winter, mix into refreshingly fruity drinks in the summer and add a minty zing to your plate with spearmint pesto, salad, and mint chocolate desserts.
DISCLAIMER
You should always read the label before consuming or using the product and never rely solely on the information presented here.