Menu
Products

Culinary

Wholefoods

Superfoods

Botanicals

Oils & Tinctures

Organic

Other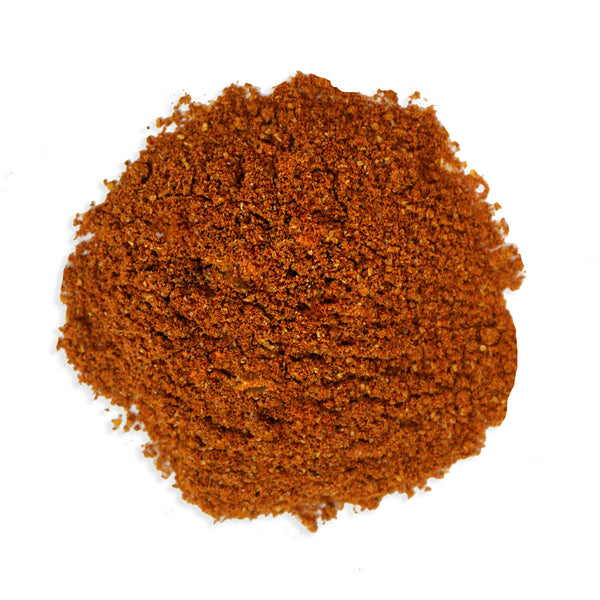 Moroccan Tagine Spice Blend
Product Code: 11TAG
Product
Moroccan Tagine Spice Blend
---
Info
Ingredients & Allergens
Paprika, Sea Salt, Cassia, Coriander, Cumin, Ginger, Turmeric, Garlic, Onion, Cayenne
DESCRIPTION
Product: Moroccan Tagine Spend Blend
Description: Bring your Middle Eastern dishes to life with our Moroccan seasoning; an authentic blend of flavours including paprika, cinnamon, coriander, cumin, ginger, turmeric, garlic, and onion, finished off with a kick of cayenne!
SUGGESTED USE
Whip up a lamb, chicken or vegetable tagine without the fuss or go down the less traditional route and sprinkle onto potato wedges before cooking! Use to flavour couscous, plum, egg and lemon dishes too…
DISCLAIMER
You should always read the label before consuming or using the product and never rely solely on the information presented here.