Menu
Products

Culinary

Wholefoods

Superfoods

Botanicals

Oils & Tinctures

Organic

Other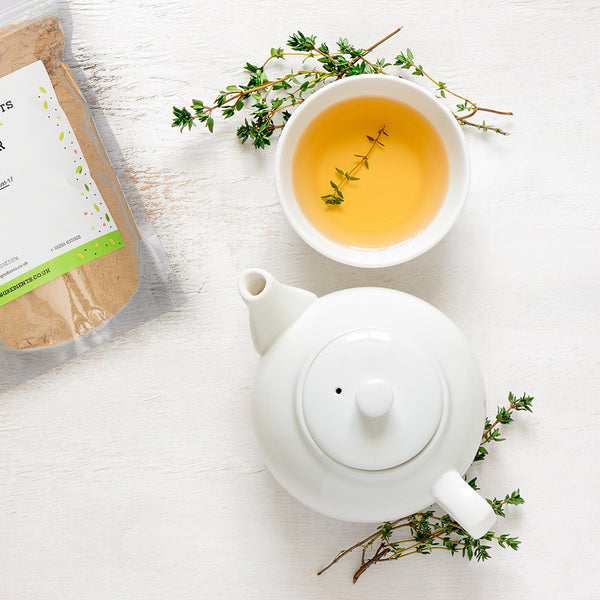 Motherwort Powder
Product Code: 24MO
Info
Ingredients & Allergens
Motherwort Powder
DESCRIPTION
Product: Motherwort Powder 
Latin Name: Leonurus cardiaca syn. Cardiaca crispa, Cardiaca glabra, Lamium cardiac, Leonurus glabra.
Plant Family: Lamiaceae
Other Names: Throw-Wort, Lion's Ear, Lion's Tail, Agripaume, Herzgespann, Cardiaca, Leonuro, Agripalma, Herbe Battudo, T'ui, Tsan-ts'Ai, Herbe des Tonneliers, Mother's Wort, Oreille de Lion, Patte de Sorcier, Plante Mère, Queue de Lion, Roman Motherwort, Throw-Wort, Yi Mu Cao. and Leonurus.
Description: Motherwort is a member of the mint family but don't be surprised by its bitter flavour and distinct medicinal scent…
SUGGESTED USE
Pack this nourishing powder into capsules to make your own supplements or stir into healthy herbal teas! This is the perfect bitter flavour for home brewing and cordials.
DISCLAIMER
You should always read the label before consuming or using the product and never rely solely on the information presented here.