Menu
Products

Culinary

Wholefoods

Superfoods

Botanicals

Oils & Tinctures

Organic

Other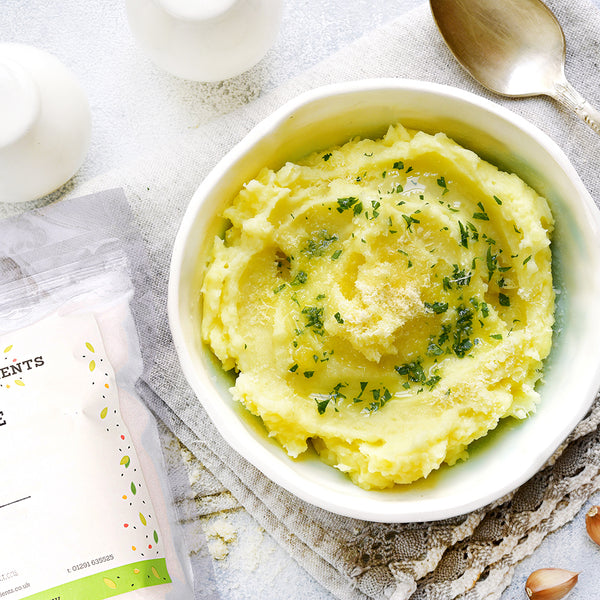 Onion Powder
Product Code: 07OP
Info
Ingredients & Allergens
Onion, E551 (Anticaking Agent)
DESCRIPTION
Product: Onion Powder 
Latin Name: Allium cepa
Plant Family: Alliaceae 
Other Names: Cebolla, Échalote, Green Onion, Oignon, Oignon Vert, Palandu, Piyaj & Shallot. 
Description: Once you've discovered our Onion Powder, you'll feel like you've unlocked a serious life hack… Forget the faff when it comes to cooking, our Onion Powder is here to save the day! This ingredient is the ideal store cupboard essential to have on hand when you want to add onion flavour to a dish without adding texture or pieces of onion. Its rich, strong flavour and tantalizing aroma goes a long way and as there's no peeling or chopping required there'll be no more watery eyes when preparing meals… Hooray!
SUGGESTED USE
Use in any recipe where you want the flavour and aroma of onions without the texture. Use roughly 1 teaspoon of Onion Powder to replace ½ fresh onion. Add to white sauces such as bread sauce and stir into cream of onion soup, homemade mayonnaise, chutneys, pickles, relishes, and delicious onion bread recipes. Mix this white powder into your favourite curry recipes and add to homemade burgers.
DISCLAIMER
You should always read the label before consuming or using the product and never rely solely on the information presented here.