Menu
Products

Culinary

Wholefoods

Superfoods

Botanicals

Oils & Tinctures

Organic

Other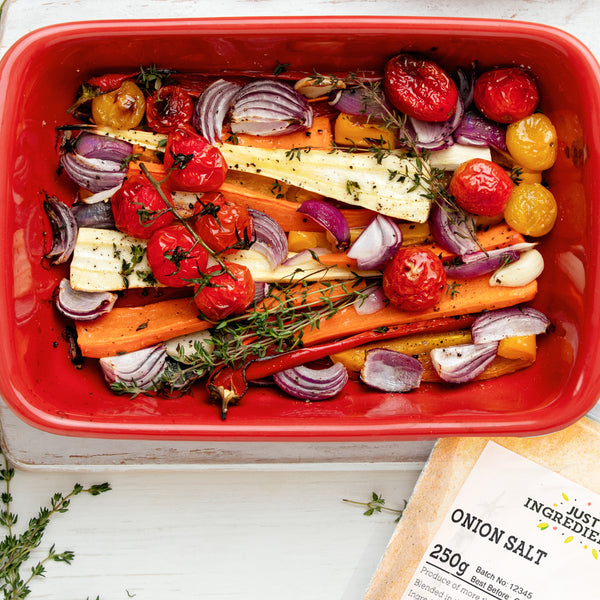 Onion Salt
Product Code: 14ON
Info
Ingredients & Allergens
Sea Salt, Onion, Anti-caking Agent (Sodium Hexacyanoferrate E535, Sodium Carbonate E500i)
DESCRIPTION
Product: Onion Salt
Description: Our Onion Salt contains two of the most popular culinary ingredients in the world, fine ground sea salt and finely ground onion, making a seriously delicious salt blend that you can rely on time and time again! (Not to mention the delightfully fragrant notes are guaranteed to get your mouth-watering).
SUGGESTED USE
Transform your meals from dull to delectable by simply using our Onion Salt as a condiment in place of plain salt. Use as a delicious rub or marinade for meat, poultry, fish or veg! Season potatoes prior to roasting (you can thank us later) or use to make homemade bread; just substitute onion salt for plain sea salt.
DISCLAIMER
You should always read the label before consuming or using the product and never rely solely on the information presented here.