Menu
Products

Culinary

Wholefoods

Superfoods

Botanicals

Oils & Tinctures

Organic

Other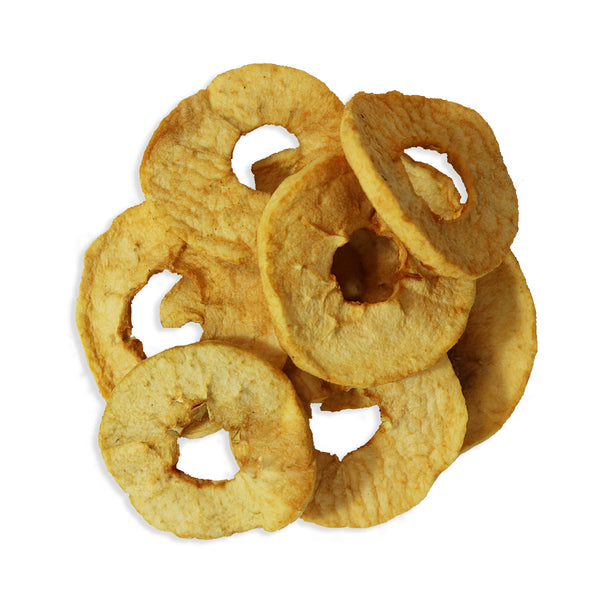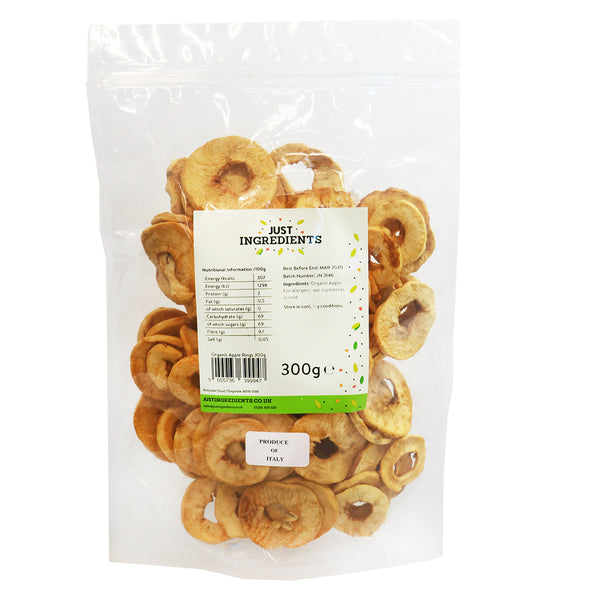 Organic Apple Rings
Product Code: 1625AP
Product
Info
Nutrition
Reviews
Info
Ingredients & Allergens
Organic Apple
DESCRIPTION
Product: Organic Apple Rings
Latin Name: Malus doestica
Plant Family: Genus Malus
Other Names: Orchard apple 
Description: You know what they say, an apple a day keeps the doctor away! These dried apple rings are a healthy solution when you're feeling a little peckish. With a sweet taste and chewy texture that's guaranteed to satisfy at any time of day, you'll find yourself at the end of the bag before you know it (so make sure you stock up!)
SUGGESTED USE
These Organic Apple Rings aren't just for snacking… Try adding the Soil Association certified dried fruit to granola, herbal teas and use to top fruity bakes.
DISCLAIMER
You should always read the label before consuming or using the product and never rely solely on the information presented here.
Nutrition
NUTRITIONAL INFORMATION
Nutrition per 100g
Energy
1219 kJ
288 kcal
Fat
0g
of which saturates
0g
Carbohydrate
65g
of which sugars
51g
Fibre
9.2g
Protein
2g
Salt
0.03g
Looking for ingredients?
Click on the info tab.