Menu
Products

Culinary

Wholefoods

Superfoods

Botanicals

Oils & Tinctures

Organic

Other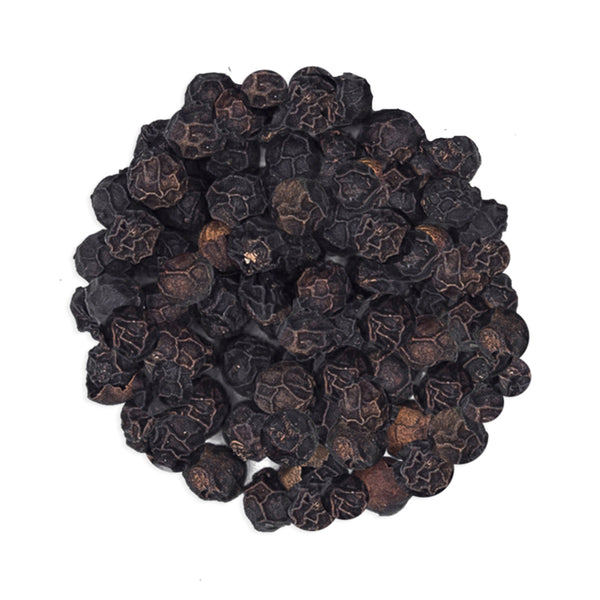 Organic Black Peppercorns
Product Code: 1612BPC
Product
Organic Black Peppercorns
---
Info
Ingredients & Allergens
Organic Black Pepper
DESCRIPTION
Product: Organic Black Peppercorns 
Latin Name: Piper nigrum
Plant Family: Piperaceae
Other Names: Poivre Noir, Pimienta Negra, Poivre, Pfeffer, Peppar, Pepe, Filfil Aswad, Peper, Hu- Chiao, Kosha and Pyerets.
Description: Introducing salt's best friends… Black Peppercorns! Every kitchen needs a stash of this popular spice so why not make it organic with our Soil Association approved peppercorns? Bring the bold, aromatic, and woody flavours we all know and love to your recipes today.
SUGGESTED USE
Black pepper is one of THE most versatile spices out there and can be used in all kinds of savoury and sweet recipes. Whole peppercorns can be added to pickling vinegars, brines and to marinades, soups and stocks. Try grinding peppercorns in a peppermill and add to biscuits, salad dressings and sauces or simply use as a classic condiment.
DISCLAIMER
You should always read the label before consuming or using the product and never rely solely on the information presented here.