Menu
Products

Culinary

Wholefoods

Superfoods

Botanicals

Oils & Tinctures

Organic

Other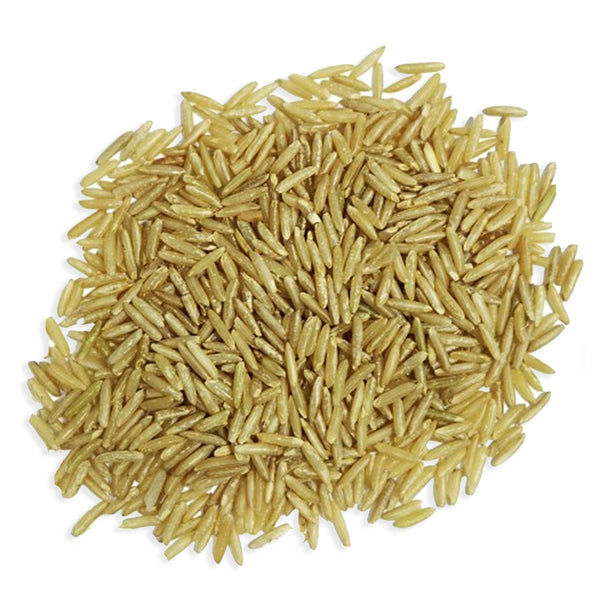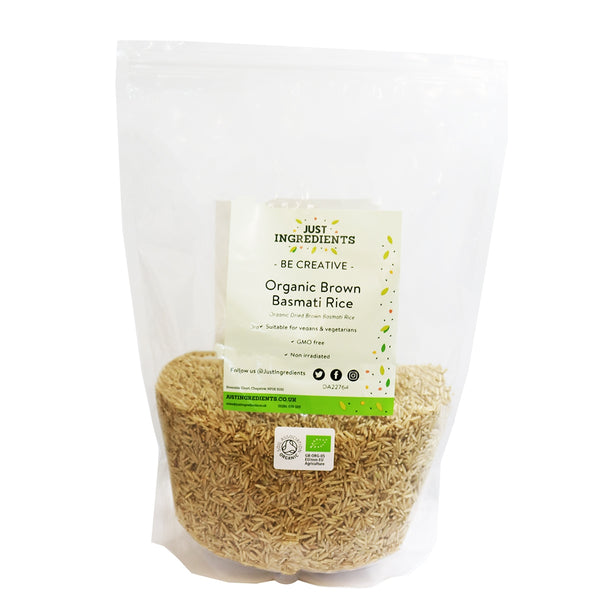 Organic Brown Basmati Rice
Product Code: 1625BAB
Product
Info
Nutrition
Reviews
Product
Organic Brown Basmati Rice
---
Info
Ingredients & Allergens
Organic brown basmati rice
DESCRIPTION
Product: Organic Brown Basmati Rice 
Plant Family: Oryza sativa 
Other Names: Long-grain rice and brown rice.
Description: Every kitchen needs a pack of rice or two stored in the cupboards… We strongly suggest opting for Organic Brown Basmati Rice every time! This comforting, nourishing and tasty rice is a superior alternative to white rice and goes with just about anything.
SUGGESTED USE
Rinse 250g of our Soil Association approved rice, add to a saucepan with 500ml of water (or a rice cooker if you're feeling fancy) bring to a boil, reduce the heat to a simmer and cook for 30 minutes. Cover with a lid and leave for 5 minutes to absorb any remaining water and serve!
DISCLAIMER
You should always read the label before consuming or using the product and never rely solely on the information presented here.
Nutrition
NUTRITIONAL INFORMATION
Nutrition per 100g
Energy
1489 kJ
357 kcal
Fat
2.6g
of which saturates
0g
Carbohydrate
73.5g
of which sugars
0.9g
Fibre
3g
Protein
8.3g
Salt
0.01g
Looking for ingredients?
Click on the info tab.