Menu
Products

Culinary

Wholefoods

Superfoods

Botanicals

Oils & Tinctures

Organic

Other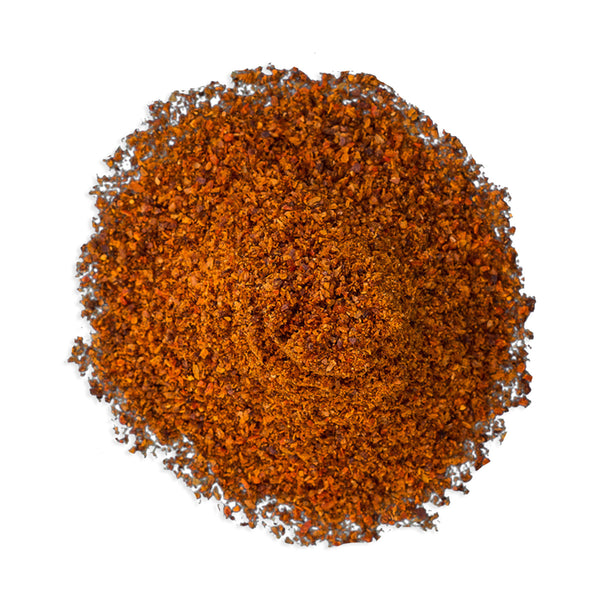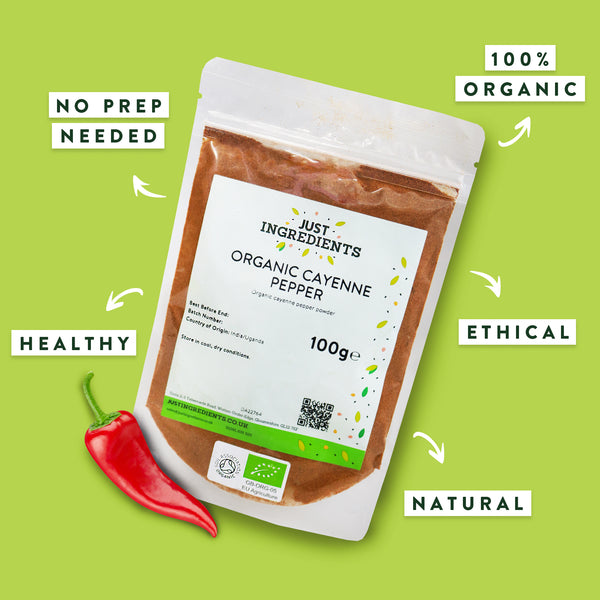 Organic Cayenne Pepper
Product Code: 1611CAY
Info
Ingredients & Allergens
Organic Chilli Powder
DESCRIPTION
Product: Organic Cayenne Pepper
Latin Name: Capsicum annuum 
Plant Family: Solanaceae 
Other Names: Tabasco Pepper, Chili Pepper, Spanish Pepper, Chileng-bundok, Siling-Labuyo, Poivre de Cayenne, Pepe di Caienne, Pimienta de Cayena, Cayennepeper, Cayenne-Pfeffer and Katumbal.
Description: While this ingredient is certainly hot and spicy, it also has an amazing ability of enhancing the flavours of other ingredients (pretty impressive if you ask us). It's time to bring some heat to the kitchen with our Soil Association approved Cayenne Pepper!
SUGGESTED USE
Cayenne pepper adds punch to curries, soups, stews, burgers and a whole variety of spicy dishes. It can be used to liven up just about any savoury dish and can even be added to sweet dishes for a fiery twist. Try adding a pinch or two to chocolate in all its forms, hot chocolate, icing, sauce and pudding. Add a light dusting of cayenne pepper to potato wedges or roasted vegetables for a spicy kick. Our Organic Cayenne Pepper can be paired with pretty much any spice so get creative!
DISCLAIMER
You should always read the label before consuming or using the product and never rely solely on the information presented here.