Menu
Products

Culinary

Wholefoods

Superfoods

Botanicals

Oils & Tinctures

Organic

Other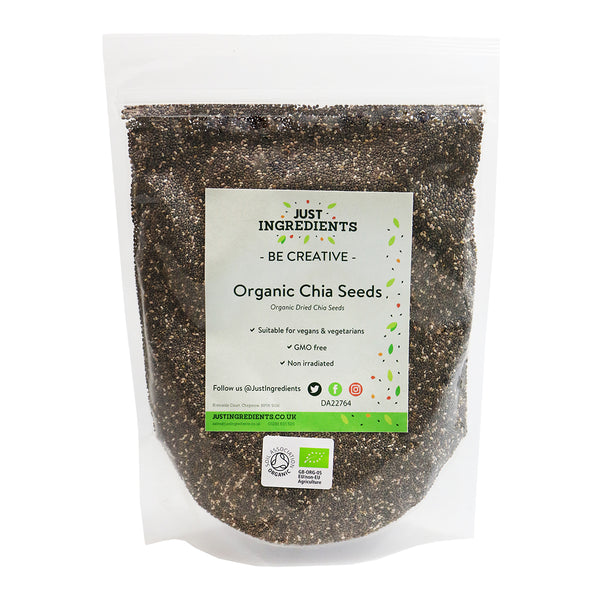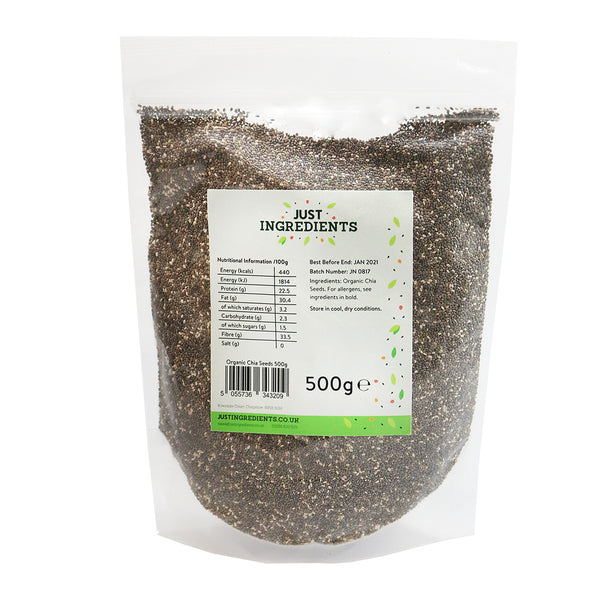 Organic Chia Seeds
Product Code: 1625CHIA
Product
Info
Nutrition
Reviews
Info
Ingredients & Allergens
Organic Black Chia Seeds
DESCRIPTION
Product: Organic Chia Seeds (Black) 
Latin Name: Salvia hispanica
Plant Family: Lamiaceae
Other Names: Mexican Chia, Water Chia, Anutra, Cheela, Chia Sage, Chian, Chien, Mila, Purisalv, Sachia, Charahuesca, Ichukuta and Tresalbio. 
Description: Small and mighty are our Organic Chia Seeds... As a rich source of omega 3 these little seeds are a vegan's best friend!
SUGGESTED USE
Add Organic Chia Seeds to bread, cakes, biscuits, cereals, salads, soups and sandwiches. They even make a great egg replacement when baking! To replace one egg, use one tablespoon of Organic Chia Seeds mixed with three tablespoons of water, leave to sit for 15 minutes until a gel forms and voila!
DISCLAIMER
You should always read the label before consuming or using the product and never rely solely on the information presented here.
Nutrition
NUTRITIONAL INFORMATION
Nutrition per 100g
Energy
1767 kJ
428 kcal
Fat
29g
of which saturates
3.3g
Carbohydrate
2.8g
of which sugars
0.6g
Fibre
36g
Protein
21g
Salt
0g
Looking for ingredients?
Click on the info tab.