Menu
Products

Culinary

Wholefoods

Superfoods

Botanicals

Oils & Tinctures

Organic

Other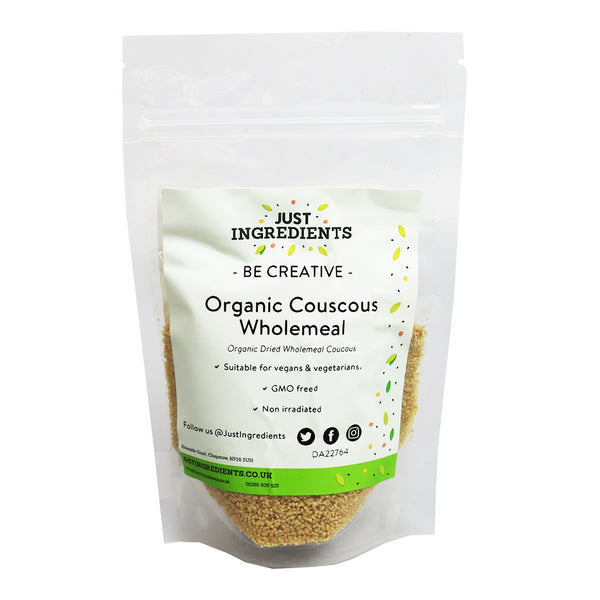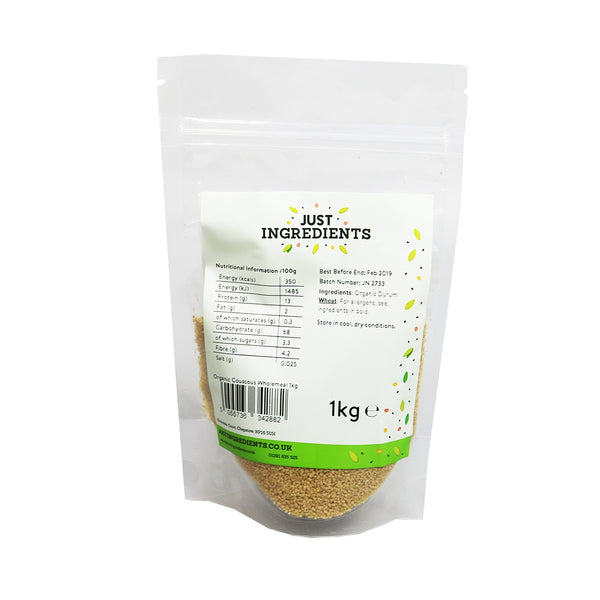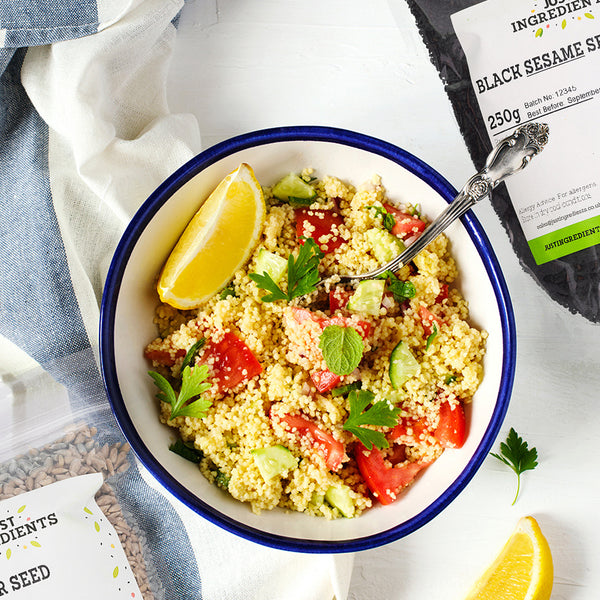 Organic Couscous Wholemeal
Product Code: 1625COWH
Product
Info
Nutrition
Reviews
Product
Organic Couscous Wholemeal
---
Info
Ingredients & Allergens
Organic Durum Wheat
Allergy Advice: Contains gluten. May also contain traces of soya.
DESCRIPTION
Product: Organic Couscous Wholemeal 
Plant Family: Wheat
Other Names: Cuscus, kuskus and semolina.
Description: Think couscous is for salads and stuffed veg only? Think again! There's so much more couscous can do from doubling as stuffing, bulking up burgers and coating meats. You may think couscous looks a little like pasta and somewhat like rice, but it's actually made from grains which makes it a healthy blank canvas for adding lots of your favourite flavours!
SUGGESTED USE
Tip 200g of couscous into a bowl, pour over 200ml of hot water or boiling vegetable stock, cover and leave for 10 minutes or until the couscous if soft. Fluff up with a fork, drizzle with olive oil and season.
DISCLAIMER
You should always read the label before consuming or using the product and never rely solely on the information presented here.
Nutrition
NUTRITIONAL INFORMATION
Nutrition per 100g
Energy
1485 kJ
350 kcal
Fat
2g
of which saturates
0.3g
Carbohydrate
68g
of which sugars
3.3g
Fibre
3.1g
Protein
13g
Salt
0.025g
Looking for ingredients?
Click on the info tab.