Menu
Products

Culinary

Wholefoods

Superfoods

Botanicals

Oils & Tinctures

Organic

Other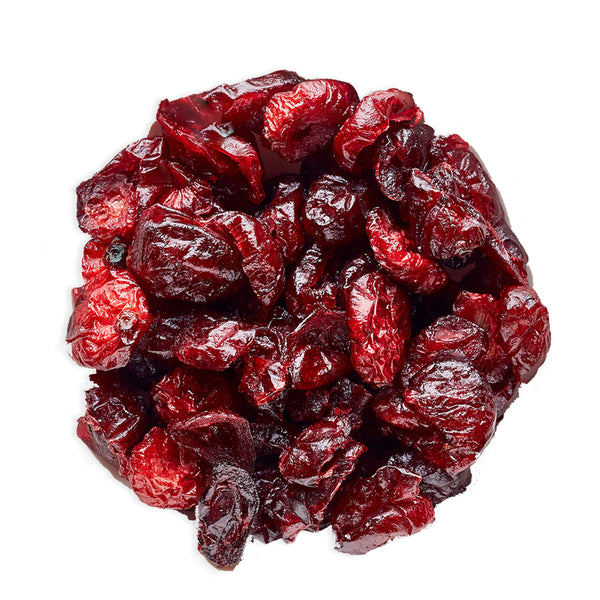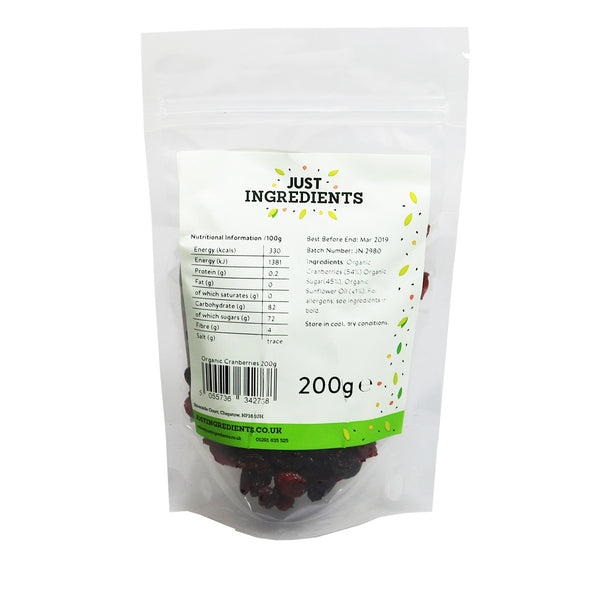 Organic Dried Cranberries
Product Code: 1625CR
Product
Info
Nutrition
Reviews
Product
Organic Dried Cranberries
---
Info
Ingredients & Allergens
Organic Cranberries (60%), Organic Sugar (39%), Organic Sunflower Oil (<1%)
DESCRIPTION
Product: Organic Dried Cranberries 
Latin Name: Oxycoccus
Plant Family: Vaccinium
Other Names: Lingenberry and lingonberry.
Description: It's time for something BERRY delicious to enter your kitchen. Everyone's familiar with cranberries but have you met our dried cranberries? (They're tender and tasty!)
SUGGESTED USE
Need some inspo? Try baking cranberry and chocolate cookies, whip up a batch of homemade granola bars, make your own dried cranberry sauce or simply sprinkle into your lunchtime salad for a fruity flavour, extra texture and a pop of colour!
DISCLAIMER
You should always read the label before consuming or using the product and never rely solely on the information presented here.
Nutrition
NUTRITIONAL INFORMATION
Nutrition per 100g
Energy
1385 kJ
331 kcal
Fat
0.4g
of which saturates
0.07g
Carbohydrate
83.3g
of which sugars
65.5g
Fibre
3.5g
Protein
0.8g
Salt
0.01g
Looking for ingredients?
Click on the info tab.