Menu
Products

Culinary

Wholefoods

Superfoods

Botanicals

Oils & Tinctures

Organic

Other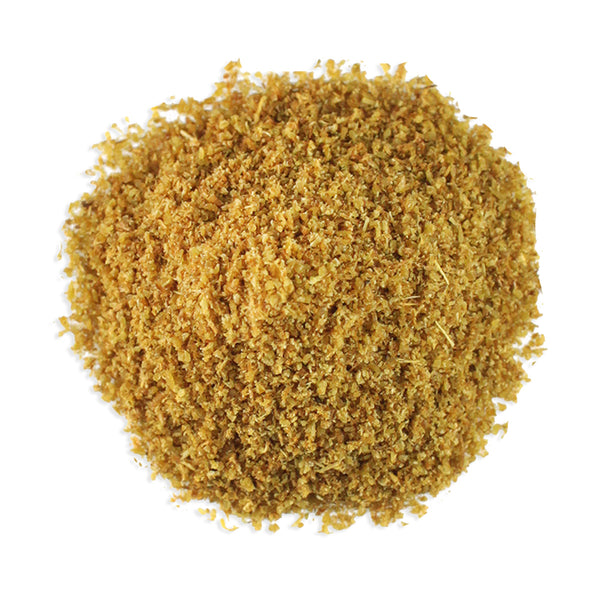 Organic Cumin - Ground
Product Code: 1611CU
Info
Ingredients & Allergens
Organic Cumin Seed
Allergy Advice: May contain traces of gluten.
DESCRIPTION
Product: Organic Cumin Ground 
Latin Name: Cuminum cyminum syn. Cuminia cyminum, Cuminum aegyptiacum, Cuminum hispanicum, Cuminum sativum. 
Plant Family: Apiaceae
Other Names: Green Cumin, White Cumin, Cummin, Comino, Cumino Aigro, Römischer Kümmel, Kumel, Spiskummin, Kamoun, Jeera, Cumin du Maroc, Kumino, Jira, Kmin Rzymski and Zamorska Kumina. 
Description:  Organically grown and dried cumin seeds for ease of use in the kitchen! Thanks to its robust, earthy, peppery, and warming flavours, our Organic Ground Cumin will add a tasty aromatic flavour to a range of your homemade dishes. Did you know this spice is a key ingredient in many spice blends and is extremely popular in Mexican, Thai, Mediterranean, Indian, North Africa and Latin American cuisines?
SUGGESTED USE
Add to spicy tagines, chilli, curry, falafel, soups, stews and sprinkle on to roast chicken with a squeeze of lemon juice and a drizzle of honey for a roast with a difference. Cumin also works well with vegetables just sprinkle on to carrots, sweet potatoes and butternut squash before roasting. Why not try adding to savoury rice dishes and hummus for a warming spicy twist?
DISCLAIMER
You should always read the label before consuming or using the product and never rely solely on the information presented here.