Menu
Products

Culinary

Wholefoods

Superfoods

Botanicals

Oils & Tinctures

Organic

Other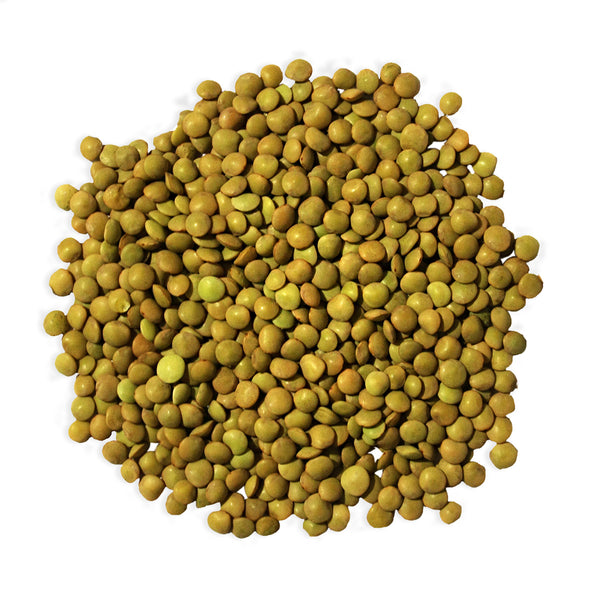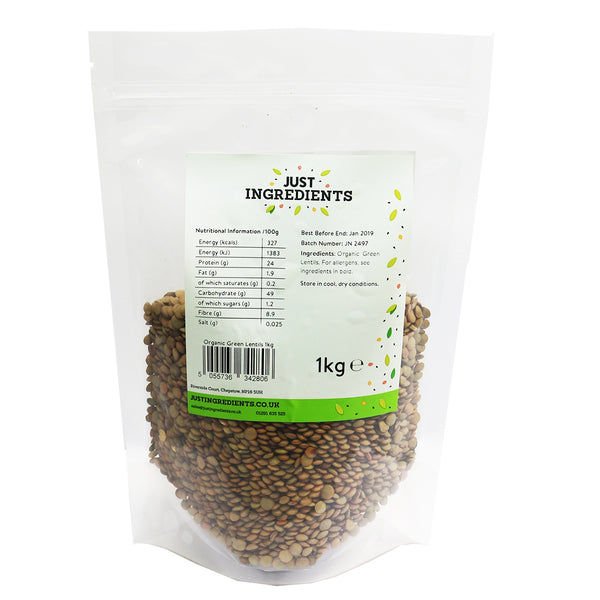 Organic Green Lentils
Product Code: 1625GL
Product
Info
Nutrition
Reviews
Info
Ingredients & Allergens
Organic Green Lentils
DESCRIPTION
Product: Organic Green Lentils
Latin Name: Lens culinaris
Plant Family:  Legumes
Other Names: Legume and masoor.
Description: Organic Green Lentils have a robust, somewhat peppery flavour and are known for keeping their firm texture once cooked. (Not to mention they're packed with protein, iron, and fibre).
SUGGESTED USE
Use these versatile pulses to thicken hearty soups, dhals and spicy curries. Add to a pan of water with some salt, bring to a boil then simmer. Cook time is usually 45 minutes for Green Lentils.
DISCLAIMER
You should always read the label before consuming or using the product and never rely solely on the information presented here.
Nutrition
NUTRITIONAL INFORMATION
Nutrition per 100g
Energy
1478 kJ
353 kcal
Fat
1.1g
of which saturates
0.2g
Carbohydrate
60.1g
of which sugars
0g
Fibre
30.5g
Protein
25.8g
Salt
0.0g
Looking for ingredients?
Click on the info tab.