Menu
Products

Culinary

Wholefoods

Superfoods

Botanicals

Oils & Tinctures

Organic

Other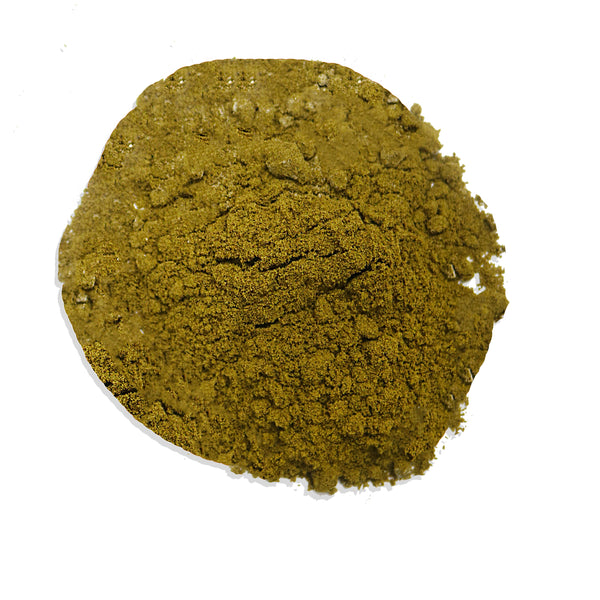 Organic Hemp Protein Powder
Product Code: 1627HEMPRO
Product
Info
Nutrition
Reviews
Product
Organic Hemp Protein Powder
---
Info
Ingredients & Allergens
Organic Hemp Seeds
DESCRIPTION
Product: Organic Hemp Protein Powder
Latin Name: Cannabis sativa sativa
Plant Family: Cannabaceae
Other Names: Hoenep, Hennep, Chanvre, Hanf, Hampu, Kender, Konopi, Banga, Cañamo, Canapa, Cây Gai, Kalamu, Rami & Qanneb.
Description: Hip, hip, HOORAY for Hemp! This remarkable superfood is now available in powder form AND it's 100% organic… Our Hemp Protein Powder is brownish green in colour, has an earthy/nutty taste and is an excellent source of essential amino acids and protein!
SUGGESTED USE
Use healthy Hemp Powder to create homemade hemp milk, herbal teas, and healthy smoothies. Give hemp protein porridge, pancakes and even hemp protein bars a go or make your very own hemp skincare! Take 20-30g per day. Please consult your doctor before taking any nutrient-dense products.
DISCLAIMER
You should always read the label before consuming or using the product and never rely solely on the information presented here.
Nutrition
NUTRITIONAL INFORMATION
Nutrition per 100g
Energy
1.454 kJ
348 kcal
Fat
8.4g
of which saturates
1.2g
Carbohydrate
5.1g
of which sugars
4.2g
Fibre
26g
Protein
50g
Salt
0g
Looking for ingredients?
Click on the info tab.