Menu
Products

Culinary

Wholefoods

Superfoods

Botanicals

Oils & Tinctures

Organic

Other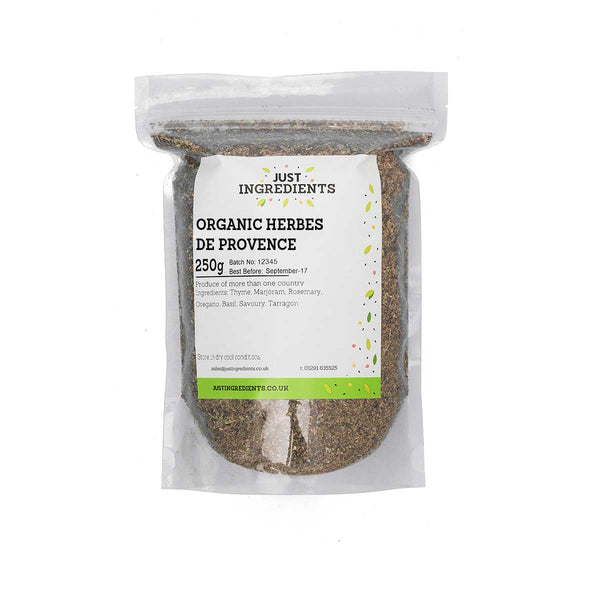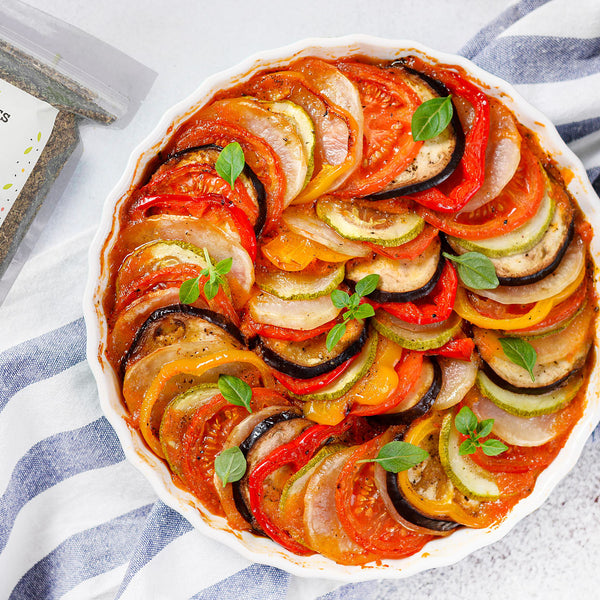 Organic Herbes de Provence
Product Code: 1610HP
Product
Organic Herbes de Provence
---
Info
Ingredients & Allergens
Organic Oregano, Organic Marjoram, Organic Basil, Organic Rosemary, Organic Thyme
DESCRIPTION
Product: Organic Herbes de Provence 
Description: Our Herbes de Provence is a mixture of fragrant herbs based on the traditional flavouring of its namesake in France. The name is given to blends based on herbs used traditionally in Southern French cuisine, which can include rosemary, basil, thyme flowers, marjoram, bay leaf, chervil, sage, fennel, oregano, or dill. Lavender buds are often found in commercial blends, but it is not authentic to the regional blend of Provence. Our Herbes de Provence is a blend of Thyme, Marjoram, Rosemary, Oregano & Basil.
SUGGESTED USE
Add our Herbes de Provence to your savoury Southern French recipes to give them an authentic flavour. The blend goes well with soups, sauces, hearty casseroles and vegetables. Sprinkle on to chicken, pork or fish prior to grilling or add to marinades and salad dressings. Try adding a handful of the herbs to a summer BBQ to add a herby smokiness to your barbecued meat, fish and vegetables.
DISCLAIMER
You should always read the label before consuming or using the product and never rely solely on the information presented here.