Menu
Products

Culinary

Wholefoods

Superfoods

Botanicals

Oils & Tinctures

Organic

Other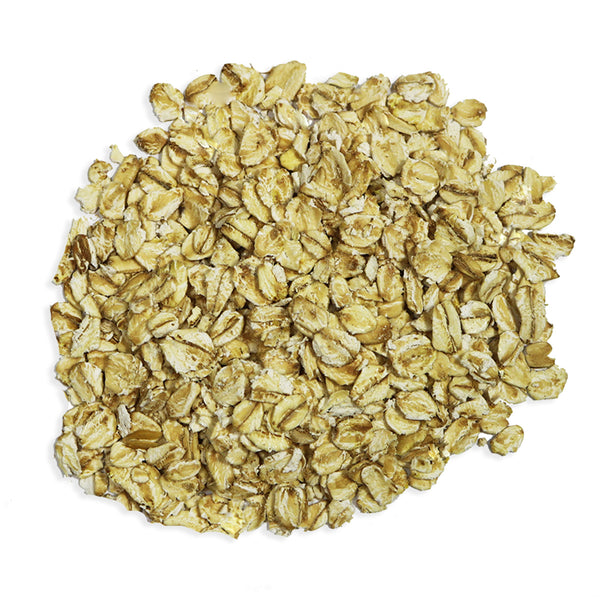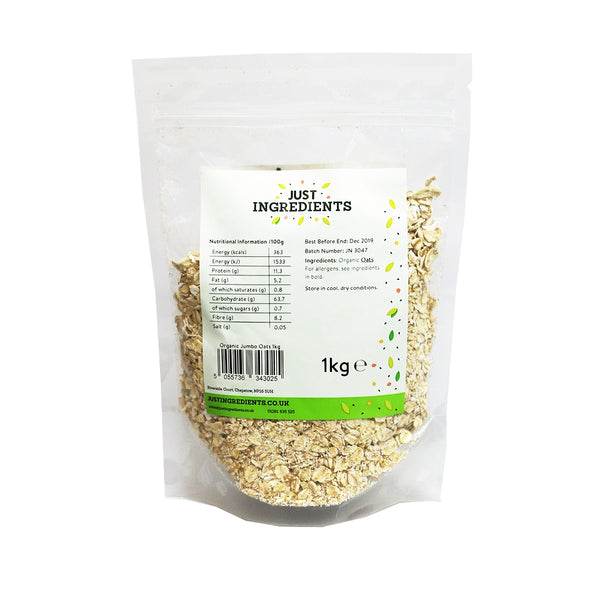 Organic Jumbo Porridge Oats
Product Code: 1625OAJ
Product
Info
Nutrition
Reviews
Product
Organic Jumbo Porridge Oats
---
Info
Ingredients & Allergens
Organic Oats
Allergy Advice: Contains gluten.
DESCRIPTION
Product: Organic Jumbo Porridge Oats
Latin Name: Pulticula
Plant Family: Poaceae
Other Names: Gruel, frumenty, grits and oatmeal. 
Description: Get perfect porridge every time with these Organic Jumbo Porridge Oats! The ultimate ingredient for an easy and satisfying breakfast that'll prepare you for a long day ahead.
SUGGESTED USE
Use these larger than life oats in healthy smoothies, oatmeal pancakes, fruity biscuits or sprinkle on top of fresh homemade bread.
DISCLAIMER
You should always read the label before consuming or using the product and never rely solely on the information presented here.
Nutrition
NUTRITIONAL INFORMATION
Nutrition per 100g
Energy
1543 kJ
367 kcal
Fat
8.4g
of which saturates
1.3g
Carbohydrate
56.1g
of which sugars
1g
Fibre
9.1g
Protein
11.3g
Salt
0.003g
Looking for ingredients?
Click on the info tab.