Menu
Products

Culinary

Wholefoods

Superfoods

Botanicals

Oils & Tinctures

Organic

Other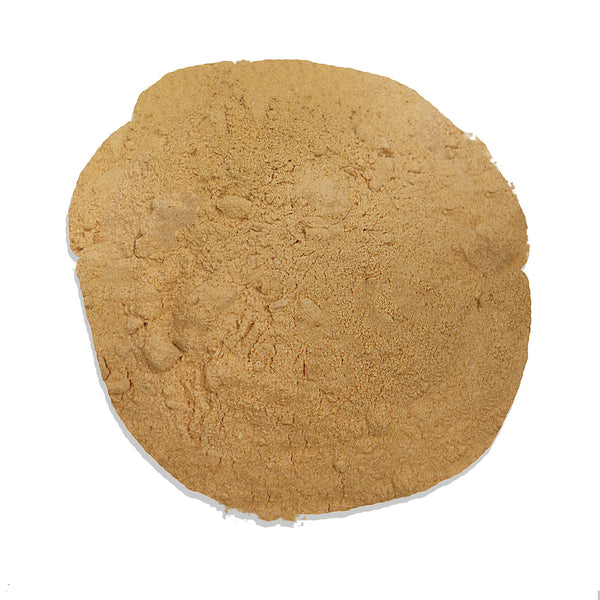 Organic Lucuma Powder
Product Code: 1627LUCUMA
Product
Info
Nutrition
Reviews
Info
Ingredients & Allergens
Organic Lucuma Fruit
DESCRIPTION
Product: Organic Lucuma Powder
Latin Name: Pouteria lucuma
Plant Family: Sapotaceae
Other Names: Eggfruit
Description: For a superfood, Lucuma (pronounced loo-kyuh-muh) has a pretty sweet flavour… It's a type of fruit after all! Lucuma's taste is often likened to a mix of sweet potato and butterscotch with a maple-like scent and is believed to offer several health benefits, but wait, there's more… Our Lucuma Powder is 100% Organic which means it's as natural as it can get!
SUGGESTED USE
Use as a natural sweetener in almost any beverage or bake when you want to cut down on sugar, such as cheesecakes, fudge recipe or even chia puddings. Add to homemade ice cream or mix into healthy yoghurts, porridge, and smoothies. Take 5g per day. Please consult your doctor before taking any nutrient-dense products.
DISCLAIMER
You should always read the label before consuming or using the product and never rely solely on the information presented here.
Nutrition
NUTRITIONAL INFORMATION
Nutrition per 100g
Energy
1.334 kJ
317 kcal
Fat
0.6g
of which saturates
0g
Carbohydrate
62g
of which sugars
25g
Fibre
24g
Protein
4.2g
Salt
0.05g
Looking for ingredients?
Click on the info tab.