Menu
Products

Culinary

Wholefoods

Superfoods

Botanicals

Oils & Tinctures

Organic

Other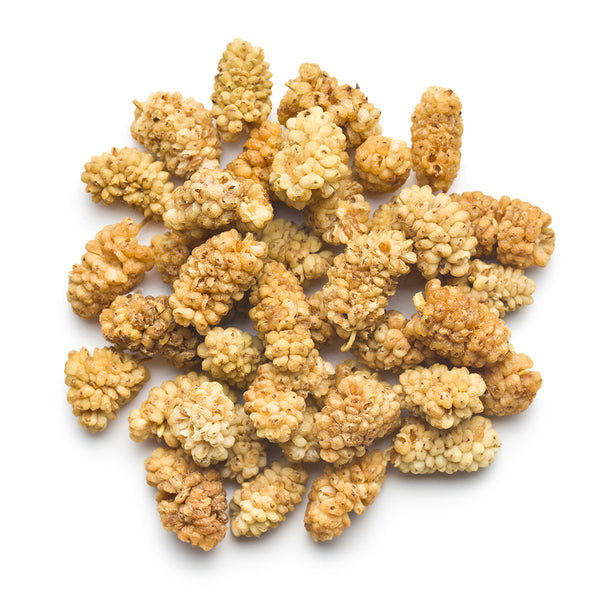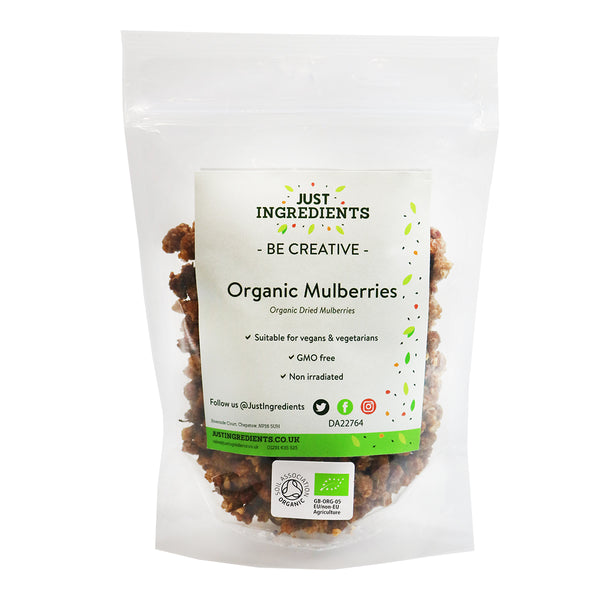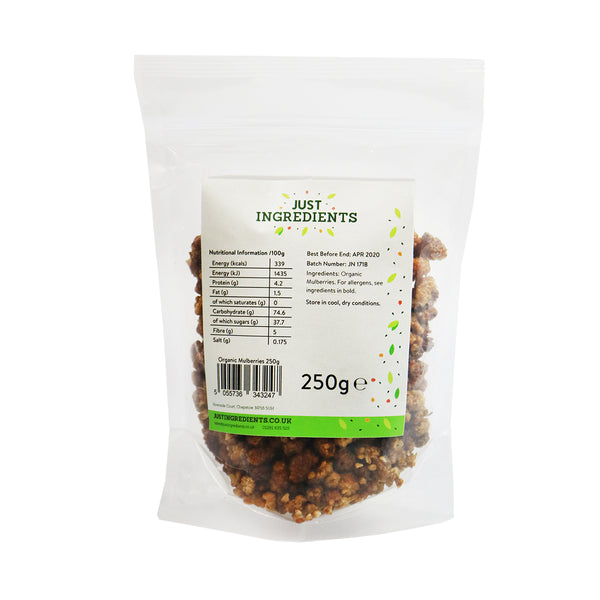 Organic Mulberries (White)
Product Code: 1625MUL
Product
Info
Nutrition
Reviews
Product
Organic Mulberries (White)
---
Info
Ingredients & Allergens
Organic Mulberries
DESCRIPTION
Product: Organic Mulberries (White)
Latin Family: Moraceae
Plant Family: Morus
Other Names: Morus Alba, Morus Nigra, Morus Rubra, White Mulberry.
Description: Oh, these berries? These are our Organic Dried Mulberries! Gold and brown in colour with a delicate taste and texture, these berries are oh so versatile that you'll be coming back for more sooner than you think!
SUGGESTED USE
These popular berries are widely used in pies, tarts, wines and herbal teas or can be snacked on as a sweet treat.
DISCLAIMER
You should always read the label before consuming or using the product and never rely solely on the information presented here.
Nutrition
NUTRITIONAL INFORMATION
Nutrition per 100g
Energy
1484 kJ
351 kcal
Fat
2.6g
of which saturates
0.8g
Carbohydrate
75g
of which sugars
69g
Fibre
6.5g
Protein
3.3g
Salt
0.05g
Looking for ingredients?
Click on the info tab.