Menu
Products

Culinary

Wholefoods

Superfoods

Botanicals

Oils & Tinctures

Organic

Other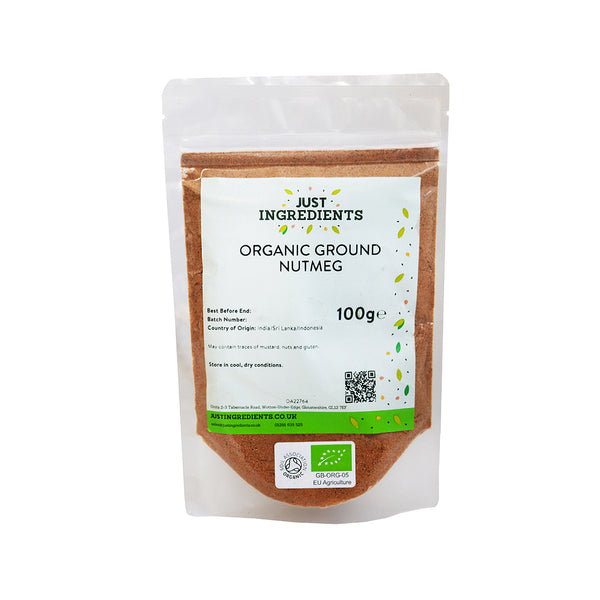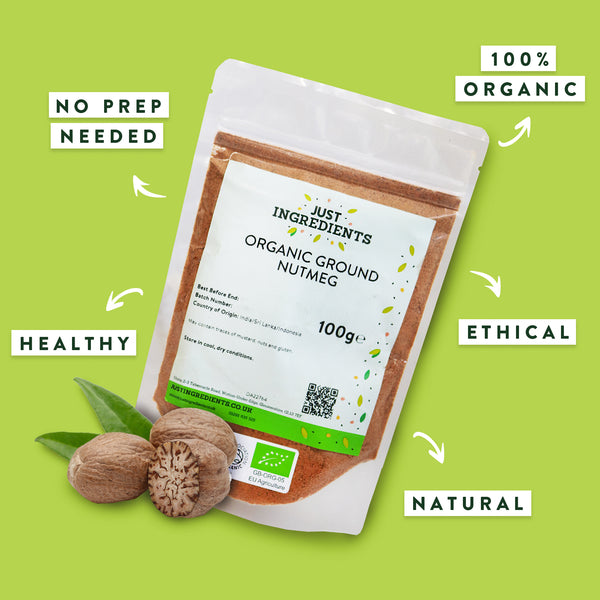 Organic Nutmeg Ground
Product Code: 1611NU
Info
Ingredients & Allergens
Organic Nutmeg
DESCRIPTION
Product: Organic Nutmeg, Ground 
Latin Name: Myristica fragrans syn. Myristica officinalis.
Plant Family: Myristicaceae
Other Names: Qoust, Sadihika, Wohpala, Nuez Moscada, Muscade, Muskatnuss, Muskotnöt, Noce Moscata, Jaiphal, Buah Pala, Rou Dou Kou, Natumegu and Szerecsendió. 
Description: Want the aromatic, sweet, rich, and spicy flavours Nutmeg has to offer but don't fancy crushing whole nutmegs at home? Introducing Organic Ground Nutmeg!
SUGGESTED USE
Baking, cooking, grilling, crafting and even creating cosmetics, it doesn't matter what you do, nutmeg is always a welcomed aromatic flavour. An ideal partner for dairy dishes (especially rice puddings and cheese sauces... Oh and don't forget risotto!) Stir into homemade sausages and burgers, sprinkle onto veg and enhance the flavour of bolognese and chili. A little goes a long way!
DISCLAIMER
You should always read the label before consuming or using the product and never rely solely on the information presented here.