Menu
Products

Culinary

Wholefoods

Superfoods

Botanicals

Oils & Tinctures

Organic

Other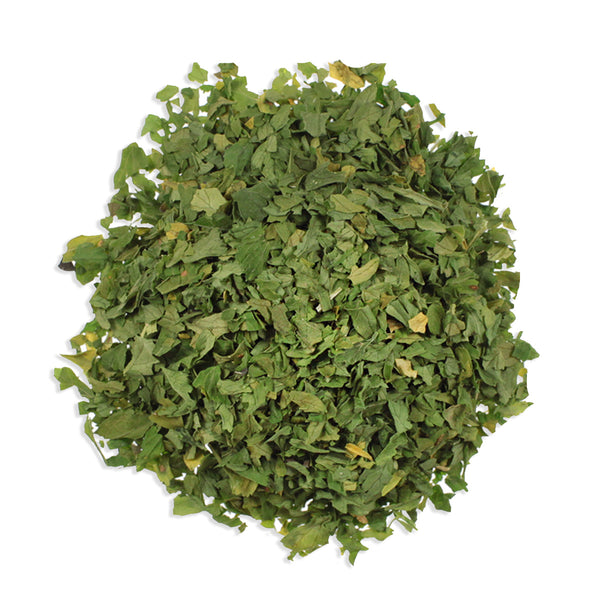 Organic Parsley
Product Code: 1610PA
Info
Ingredients & Allergens
Organic Parsley
Allergy Advice: May contain traces of celery.
DESCRIPTION
Product: Organic Parsley 
Latin Name: Petroselinum crispum syn. Apium crispum, Apium petroselinum, Carum petroselinum, Petroselinum vulgare, Selinum petroselinum.
Plant Family: Apiaceae
Other Names: Common Parsley, Garden Parsley, Curly Leaf Parlsey, Perejil, Persely, Persil, Persil Cultivé, Persil Frisé, Persin, Petersylinge, Petroselini Herba, Prajmoda, Perejil, Persil, Petersilie, Persilja, Prezzemolo and Bagdounis.
Description: This bright green store cupboard essential has a peppery taste with a touch of earthiness, making it a great all-rounder in the kitchen! Did we mention it's 100% Organic?!
SUGGESTED USE
Parsley compliments almost any savoury dish but works particularly well with egg, cheese, and fish recipes. Sprinkle into stews, stuffing, sauces, salads, and soups or make your own organic everyday herb mix by adding chervil, tarragon and chives!
DISCLAIMER
You should always read the label before consuming or using the product and never rely solely on the information presented here.