Menu
Products

Culinary

Wholefoods

Superfoods

Botanicals

Oils & Tinctures

Organic

Other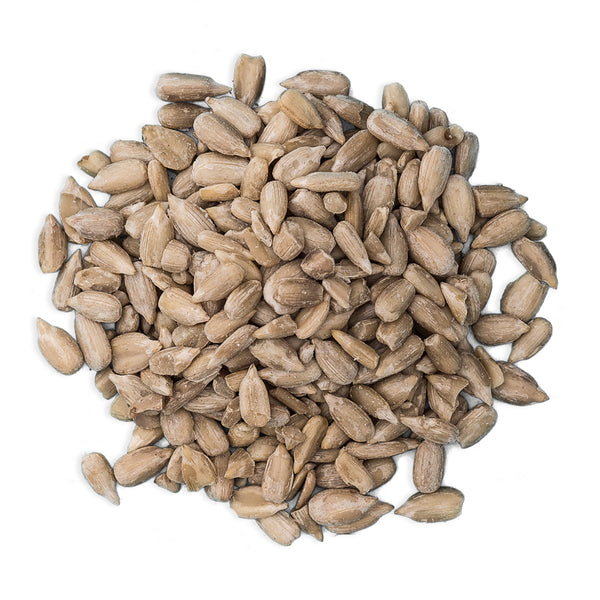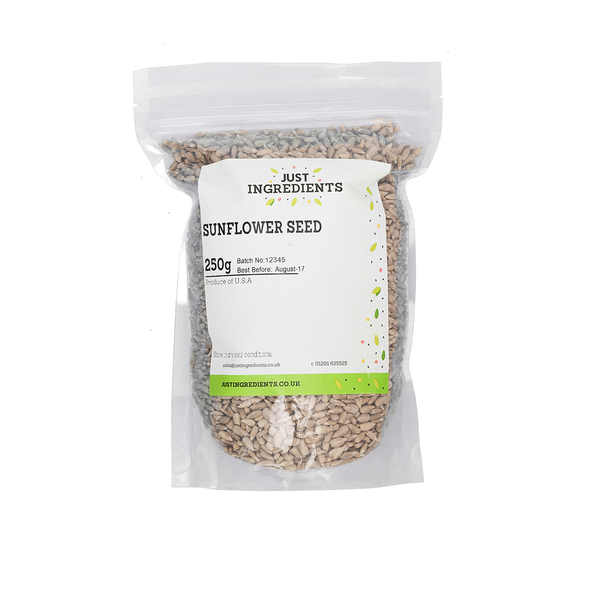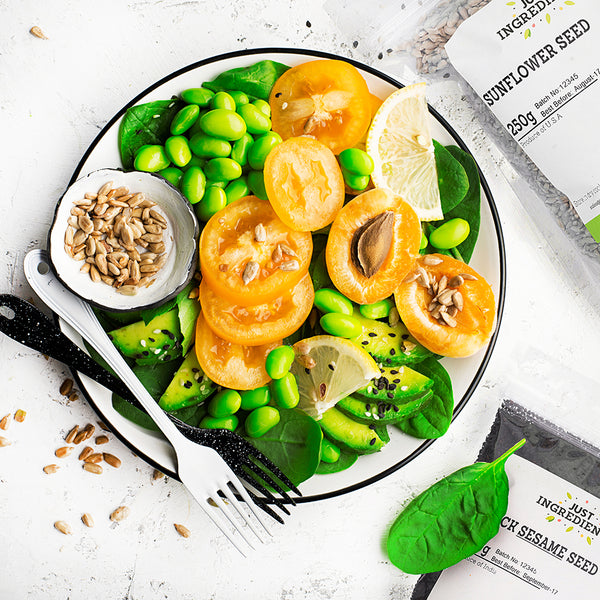 Organic Sunflower seeds
Product Code: 1625SUN
Product
Info
Nutrition
Reviews
Info
Ingredients & Allergens
Organic Sunflower Seeds
DESCRIPTION
Organic Sunflower seeds
Sunflower seeds make a tasty and nutritious snack eaten on their own; they can also be sprinkled onto breakfast cereals, added to bread, flapjacks, cakes, biscuits, stir fries, nut roasts and veggie burgers, sprinkled over salads and grain dishes.
This product is reduced to clear due to a short best before date (28.02.19).
DISCLAIMER
You should always read the label before consuming or using the product and never rely solely on the information presented here.
Nutrition
NUTRITIONAL INFORMATION
Nutrition per 100g
Energy
2392 kJ
576 kcal
Fat
47.5g
of which saturates
6.6g
Carbohydrate
18.6g
of which sugars
1.7g
Fibre
6g
Protein
19.8g
Salt
0.003g
Looking for ingredients?
Click on the info tab.