Menu
Products

Culinary

Wholefoods

Superfoods

Botanicals

Oils & Tinctures

Organic

Other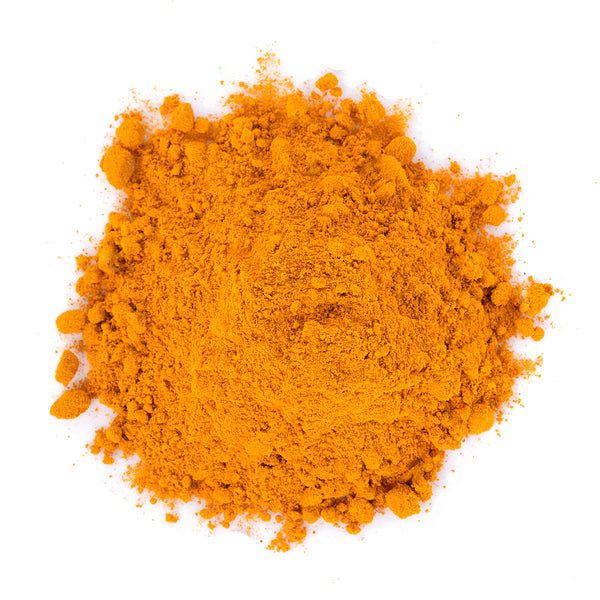 Organic Turmeric
Product Code: 1611TU
Info
Ingredients & Allergens
Organic Turmeric
DESCRIPTION
Product: Organic Turmeric
Latin Name: Curcuma longa syn. Curcuma rotunda, Amomum curcuma.
Plant Family:  Zingiberaceae
Other Names: Indian Saffron, Turmeric Root, Indian Yellow Root, Curcuma, Curcumin, Curcumine, Gelbwurz, Halada, Haldi, Haridra, Kurkum, Kharkoum, Pian Jiang Huang, Safran des Indes, Tomerik, Túrmerik, Wong Geung Fun & Yu Jin.
Curcumin: Did you know that our Turmeric contains a natural active ingredient called Curcumin? As curcumin is a natural ingredient, the level of curcumin can change from batch to batch. The average percentage of curcumin normally ranges from 2 – 5%. We test for the curcumin levels in our turmeric, so if you want to know the exact percentage of curcumin in our current batch of turmeric, please contact customer services at sales@justingredients.co.uk
Description: That deep flavour and bold colour in most curries? Yep, that's turmeric! This ingredient is pretty remarkable… With its huge health benefits, versatile nature and magnificent colour, our Organic Turmeric makes it incredibly easy to get your daily dose of curcumin while enjoying the earthy, peppery flavours this essential spice has to offer.
SUGGESTED USE
Add this spice to curries, soups, stews, sauces and marinades and any dish you wish to colour yellow (such as rice). Turmeric can even be used as a substitute for saffron and is one of the traditional ingredients used to give piccalilli its yellow colouring. Try packing turmeric into capsules for a healthy homemade supplement, create a healthy glass of golden milk, blend into smoothies and don't forget the turmeric tea!
DISCLAIMER
You should always read the label before consuming or using the product and never rely solely on the information presented here.